The firms have announced divergent moves, with one streamlining as the other prioritizes diversification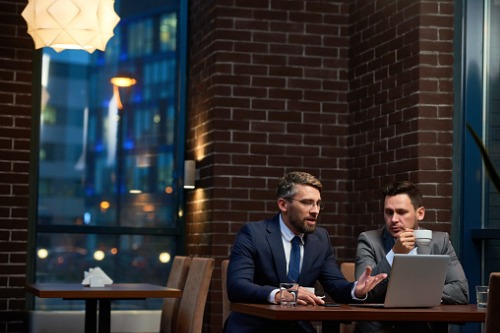 AGF has announced a $75-million commitment to a closed-end fund that invests in North American middle-market infrastructure.
"AGF has a strategic priority to develop an alternatives platform, including infrastructure, with an aim to further diversify our business," said AGF CEO and Chief Investment Officer Kevin McCreadie. "AGF's commitment to InstarAGF's middle-market infrastructure strategy further demonstrates the progress we are making towards our stated strategic goals and increasing the scale of AGF's alternatives business."
The infrastructure fund is managed by InstarAGF Asset Management. An independent alternative asset-management firm with deep infrastructure expertise, InstarAGF is an integral element to AGF's growing alternatives strategy.
The flagship InstarAGF Essential Infrastructure Fund I (EIF 1) achieved its final close in June 2017, with a total of $780 million in equity commitments from institutional and high-net-worth investors in Canada, Europe, the UK, and the US. The Stream Asset Financial LP, also part of AGF's alternatives business, is focused on structured equity investments in midstream oil and gas infrastructure; it achieved its final close of $210 million in September 2014.
Meanwhile, Manulife Investments has announced plans to merge the Manulife International Value Equity Fund into Manulife EAFE Equity Fund (formerly Manulife International Focused Fund). Both funds are currently sub-advised by Pictet Asset Management.
"The proposed merger is designed to eliminate redundancy and streamline Manulife's platform for advisors and investors," the firm said in a statement. It is also proposing to change the investment objective of Manulife EAFE Equity Fund so it better aligns with the sub-advisor's usual objective and strategy for similar mandates.
The merger requires approval from securityholders of both funds; the investment objective change must be approved by holders of the Manulife EAFE Equity Fund. The proposals will be voted on at meetings will be held on or about March 14.
The merger, which will be executed on a taxable basis, is set to occur on or about April 5, pending the required securityholder and regulatory approvals. The merger will also result in a management fee reduction of 0.08% on Series F and Seires FT of the Manulife EAFE Equity Fund after close of business on April 5.