Continuing pipeline challenges are hurting the province's prospects for competitiveness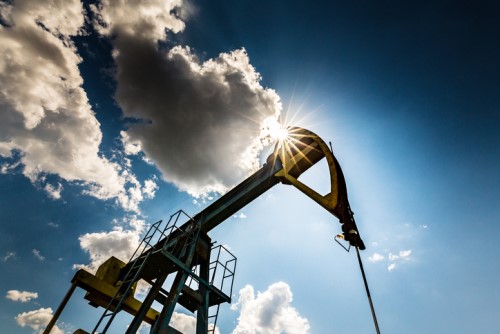 Alberta's economy is stable and growing slowly, but it faces challenges in several areas — particularly with respect to the province's oil industry.
"Continued delays and uncertainty around pipeline construction have meant the western Canadian benchmark heavy oil price has not seen the same lift as the North American benchmark," said ATB Financial in its newest Alberta Economic Outlook. The lack of transportation capacity has resulted in an oversupply of oil in Western Canada, depressing prices along with investment and confidence in the energy industry.
The price of North America's West Texas Intermediate oil benchmark exceeded US$76 per barrel in October, but slid below US$60 per barrel as of mid-November. Relative to these movements, Alberta crude has been selling at a steep discount: as of mid-October, it was priced at under US$17.
"The poor performance of western Canadian crude pricing over the past few months is the result of the ongoing shortage of pipeline capacity, combined with US refineries being down temporarily for maintenance," ATB said in its report.
The pipeline capacity shortage has hampered producers' ability to bring the product to market, which has curbed investment in new exploration and production. The TransMountain pipeline expansion project, which is supposed to resume next year, remains in limbo as environmental reviews and consultations are still ongoing. On top of that is a US court order handed down in early November, which imposed new environmental reviews and delays on the Keystone XL pipeline.
"This means uncertainty is likely to weigh on Alberta's oil industry and negatively influence Canadian heavy crude prices well into 2019, if not longer," the report said. "ATB expects overall investment in our province's oil patch to be flat both this year and next."
Provincial officials and private-sector representatives in recently expressed anger and disappointment following the recent federal budget update, which did not include any plans to address Alberta's pipeline and transportation issues. Met by thousands of pro-pipeline demonstrators in a subsequent visit to Calgary on Thursday, Prime Minister Justin Trudeau acknowledged that the discount in Canadian oil was a "crisis" for the province, adding that the federal government is doing what it can to push the Trans Mountain pipeline expansion forward.
He remained non-committal on another solution that's been repeatedly suggested to Ottawa: buying more rail cars transport Alberta oil. Speaking before a crowd at Calgary's Petroleum Club last week, Alberta Premier Rachel Notley said the province itself would do it if the federal government wouldn't help.