Environmentally conscious investors have two possible tactics to deal with fossil-fuel companies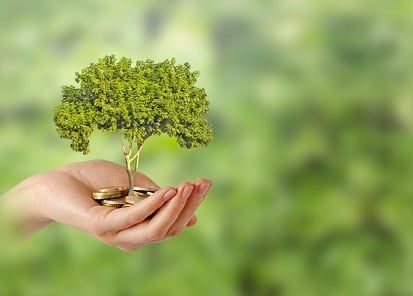 For ethical investors, fossil-fuel companies present a problem: how should you respond to a company that's profitable, but is helping pollute the environment? While such investors don't want to stand idle, there are two completely different approaches they can go with.
The first approach generally taken in the ethical investing industry is divestment, according to the
Globe and Mail
. Under this strategy, polluting companies are screened out of environmentally minded investment funds. Filters are applied based on how much an investment fund is willing to tolerate: the more severely a company pollutes, for example, the closer it gets to being tossed.
To limit the impact on returns, the funds pulled from errant companies are re-invested into other sectors that follow the same economic trends. At Vancouver-based Genus Capital Management, managers view information technology, financial services, consumer discretionary, and telecom as good alternatives to energy.
"You've got to draw the line somewhere, and our clients draw it at companies that produce, refine and transport [fossil fuels]," Wayne Wachell, CEO at Genus Capital Management, told the
Globe and Mail
. The firm's fossil-fuel-free funds are still allowed to invest in banks that invest in energy companies, but a line may have to be drawn for a bank that's heavily invested in a major pipeline project.
"Oil executives see the writing on the wall," Wachell said. "They want to clean up their portfolios, and they're all moving toward LNG [liquefied natural gas], cleaner forms of energy." Institutional investors promoting themselves as sustainability advocates are also actively cleansing their portfolios to so they're aligned with their brand.
The second approach, activist investing, is more confrontational. It involves investors with shares in energy companies using clout to create pressure and make changes.
NEI Investments
, another Vancouver-based firm, uses this approach.
"[W]e're not activist for the sake of being activist," said Michelle De Cordova, NEI's director of corporate engagement and public policy. "We are activist because we are institutional shareholders, because we are running mutual funds, and we take action because we see issues that we feel need to be addressed."
NEI avoids companies that don't want to change. When it comes to companies that are open to changes, NEI makes sure to be hands-on. "Our approach has been a kind of selective divestment approach, [avoiding] some of the companies that have been particularly outspoken against the climate issue, and investing in the ones that have had a more progressive position on climate change," De Cordova said.
In principle, both strategies sound simple enough, but are difficult to put into practice. The ongoing pullouts and acquisitions in the energy space make due diligence challenging. It can also be tough to decide whether some companies' efforts toward cleaner fuel and energy transitions are too little, too late to save them from divestment.
For more of Wealth Professional's latest industry news, click here.
Related stories:
Will Ottawa provide the fuel for a green-bond blastoff?
What's holding ethical investing back in BC