Investors have been warned about investment "baggage" as they search for yield and downside protection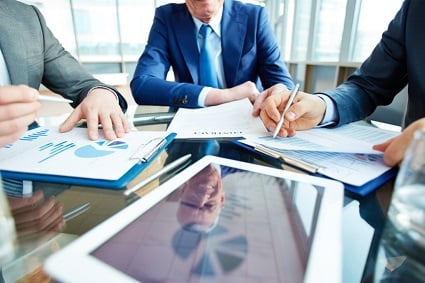 Investors have been warned about alternative investment "baggage" as they search for yield and downside protection.
Wolfgang Klein, portfolio manager at Canaccord Genuity Wealth Management, told WP that the word "alternative" was resonating more now than at any other time throughout his long career.
It led to him taking a deeper look into the space and, in particular, at a MIC fund, which he found to be an interesting product with a great track record, albeit not risk free. He was wary, however, and ultimately unwilling to sacrifice liquidity.
He said: "Hedge funds are part of alternatives and have had a terrible run over the past 10 years on aggregate. Sure there are standouts, lots of ones you hear about at the cocktail party!
He joked: "This year I have looked at alternatives a little but when I look at something I tend to come to it late, so I forewarn you, if you are in alternatives and I come to the party, you may want to exit!"
The MIC in question was 50% seconds and 50% firsts, residential, nimble and "ruthless", and Ontario-based, so pro-lender. However, the lack of liquidity stuck in Klein's throat.
He said: "There was a six-month notice to exit – and that was reason enough for me not to purchase it.
"It offers you a roughly 8% yield, which sounds very, very generous but know what you are getting. You can't get out when you want to get out and they have the right to gate products as well. So, it's all fine and dandy until it's not. And because of the lack of liquidity, I couldn't buy the investment."
Generally, Klein questioned whether alternatives are worth the time and effort for a discretionary manager, with so many other investments working well right now.
He explained: "I'm probably not going to go more than 10-15% alternatives and at that point how much value am I going to add? Maybe 10 basis points over the year?
"I am just better off focusing on what is working right now – tech, software, America. There is plenty of momentum and plenty of money to be made there with ample liquidity. The worst thing is to be beholden to an investment you can't get out of because of a gating situation or a long notice period.
"I offer my clients liquidity. If they want to fire me, they can fire me but everything I offer to them will be liquid and, for the most part, saleable. I have never had a position I can't get off of. I want clients to have the ability to exit without baggage. Alternatives can offer baggage, and I don't like baggage!"