The firm is adding a new equity strategy as well as a low-cost, active core solution to its lineup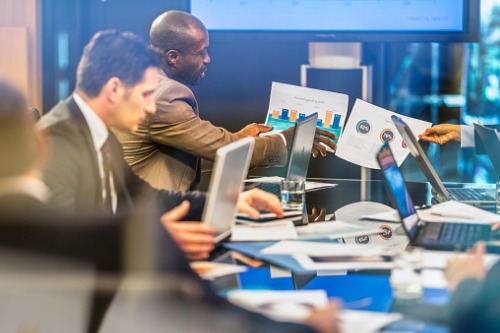 iA Clarington is expanding its lineup of funds with a new liquid alternative strategy as well as a low-cost, active core solution.
The IA Clarington U.S. Equity Opportunities Fund is a long/short, active US equity mandate. It's sub-advised by MacKay Shields, an equity and fixed-income investment management firm with US$108 billion in assets under management as of December 1, 2018.
"Recent regulatory changes provide retail mutual funds with significantly wider latitude in the use of short selling, leverage and other alternative strategies," said Eric Frape, senior vice-president of Product & Investments, iA Clarington. "MacKay Shields' long, successful track record of managing long/short strategies made them the logical choice for iA Clarington's new alternative equity offering."
Modeled after one of MacKay Shields' most successful US-based strategies, the IA Clarington U.S. Equity Opportunities Fund seeks broad exposure to the US equity market — diversified according to sector, industry, style, and market capitalization — with potential enhanced returns.
The strategy follows a 130/30 approach to long/short investing, with a long-only sleeve that aims for market-like returns and some alpha (100% of fund assets), and a long/short market neutral sleeve for pure alpha generation (typically 30% long/30% short). Aside from high-conviction, rules-based security selection from a systematic investment process, the firm said it has comprehensive risk controls to help minimize downside potential.
Meanwhile, the IA Clarington International Equity Fund is the latest addition to the suite of low-cost, active core solutions managed by Industrial Alliance Investment Management (iAIM), a subsidiary of Industrial Alliance Insurance and Financial Services.
"Last October, iA Clarington implemented significant fee reductions across a wide range of funds, including our active core solutions managed by iAIM," Frape said. "With the launch of IA Clarington International Equity Fund, we are reaffirming our commitment to providing Canadian investors with access to low-cost, actively managed core solutions."
The fund is modeled after an iAIM mandate with an attractive report that goes back more than 10 years. It invests in a diversified portfolio of 65-75 securities that include industry-leading companies outside Canada and the US. Following a GARP (Growth at a reasonable price) investment style, the strategy combines bottom-up and top-down analysis, creating what the firm described as a comprehensive approach to security selection.
"We believe that an active approach is critical to successful investing, particularly when investing abroad," said Sevgi Ipek, head of International Investments, iAIM. "Our research-intensive approach aims to identify high-quality companies with excellent prospects for long-term growth."