Investors weary of market volatility and looming inflation look to self-storage for stability over the long term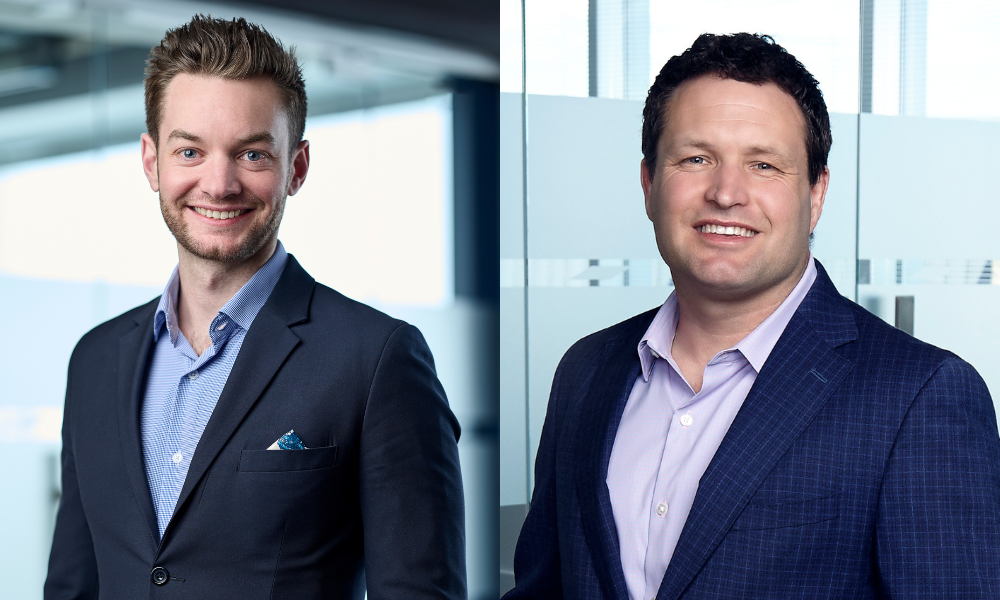 This article was produced in partnership with Avenue Living.
The self-storage industry has long been known for supporting people through everyday life events – the five D's: downsizing, dislocation, death, divorce, and disaster. These drivers form the baseline demand for, and stickiness of, self-storage, making it one of the most attractive alternative asset classes during economic volatility.
At first glance, the self-storage business might not sound all that exciting, but Adam Villard (pictured above right), CEO of Mini Mall Storage Properties (MMSP) Trust, has a different view. "I co-founded MMSP in February 2020, and since then we've built a talented team of self-storage experts who have helped us navigate all the nuances of the business," says Villard. "It's a fascinating industry with endless opportunity, and we've managed to find that true performance niche that others have overlooked."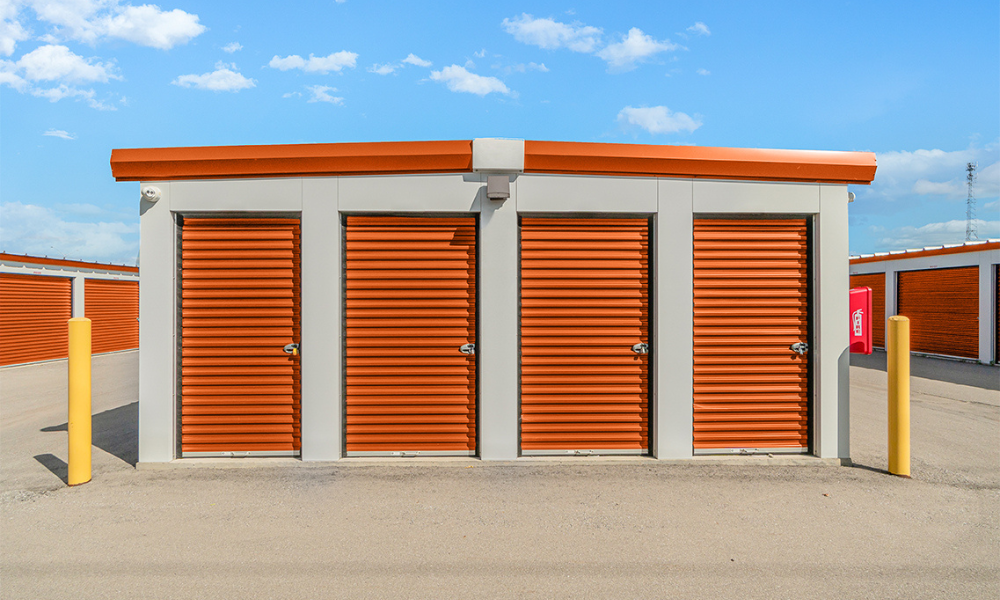 With over 20 years of robust leadership experience in building and running globally distributed teams, Villard has been a perfect fit for the strategic growth of MMSP, taking the company from ideation to a multi-national success story. As a flagship company within the Avenue Living operating platform, MMSP shares many of the same guiding principles: operational excellence, customer satisfaction, and sound investment decisions that reduce unsystematic risk.
"We focus on B and C Class facilities in secondary and tertiary markets exhibiting strong migratory trends with true growth potential and low institutional presence," Villard explains. "Often, they're mom-and-pop shops — legacy assets — and underperforming businesses."
Given the significant fragmentation in the self-storage market, with an estimated 70 - 80% of properties in Canada and the U.S. held by small-to-medium size owner-operators, Mini Mall focuses on consolidating storage facilities within smaller cities and rural locations. The goal is to enhance the service standards outside of major cities and offer customers in these secondary markets access to well-appointed, secure, and modern facilities that rival those in larger cities.
These legacy assets often display extreme discrepancy between the market rate set by larger players and other REITs in the market. Meaning Mini Mall is operating at a 20% or more advantage from the start, according to Villard.
Both Villard and his colleague Gabriel Millard (pictured above left), Avenue Living's Senior Vice President, Capital Markets - Equity and Research, have extensive expertise in market research, analysis, and strategic property acquisition which guides the expansion strategy for MMSP. The team has created a proven formula and cautions that self-storage is not for those unwilling to do their due diligence.
"This industry demands a lot of work and it's not easy to find the right assets," says Millard. "But we have a very structured and organized group, and we've brought in the best in the business. I would challenge anyone to match our efficiencies or our performance."
The acquisition formula MMSP employs goes beyond capital investment to include laser-focused operations, strategic marketing, HR, accounting, legal, and IT services to deliver a seamless experience for acquisition targets. In addition, vertically integrated business functions provide customers with a frictionless, online reservation process with embedded technology and digital upgrades to complete rentals with a few clicks on a cellphone.
"When people in rural centres and towns search for storage facilities online, what they should see is a list of what's closest to them, especially since consumers are reluctant to travel beyond a five-mile radius from their homes to their storage units," says Millard. "Instead, they often see a list of corporate-owned facilities, miles away in the major hubs. This comes down to a level of digital sophistication mom-and-pop style businesses can't compete with. One thing we do when we acquire a facility is optimize online visibility with a contemporary web presence that attracts and engages local, in-market customers."
The company also transforms aging exteriors to increase curb appeal and replaces low-quality or obsolete security methods with state-of-the-art technologies.
"We bring in 24-hour security with video technology, license plate recognition, and a digital platform that allows people to drive up to the gate, fill out an application on their phone, get a unique code to access the facility, and then drive right through to their locker," Millard explains.
The active management approach that Mini Mall implements sets the company apart. As consumer expectations change and upgraded facilities become a requirement, the team knows this will drive further consolidation of legacy facilities.
Revenue from revitalized properties is generated through rate management software, similar to those used in the airline or hotel industries. Units are priced based on square footage, proximity to entrances, and other competitive factors, then yielded in tandem with occupancy. While customers are offered the best available prices on well-managed, tech-enabled facilities, investors are provided with an alternative asset class that adapts to market changes and hedges against inflation.
Since its inception, Mini Mall has demonstrated immediate and impressive growth. From its first purchase of 46,000 square feet in Calgary, AB, to today's holdings of 4.5 million square feet in 130 facilities across seven provinces and 12 states, Mini Mall has become a top 25 operator in North America1 in just two years.
"Given our robust acquisition strategy and invested capital, we pay a tax efficient yield which, right now, is 100 per cent return of capital. Our NAV is adjusted monthly and is based on the performance of the underlying assets," explains Millard.
With over $725 million in assets under management and more than 35,000 self-storage units, MMSP delivers a strategic and meticulous infrastructure for investors and customers alike.
"What we are doing is consolidating a fragmented and scattered segment of the industry," explains Villard. "We have consistency and cashflow. We know how to bring those elements together in an institutional way to create value for our investors and to support our customers through all of life's ups and downs."
2022 Self Storage Almanac