The Apartment Fund aims to provide investors with monthly income, capital appreciation through active management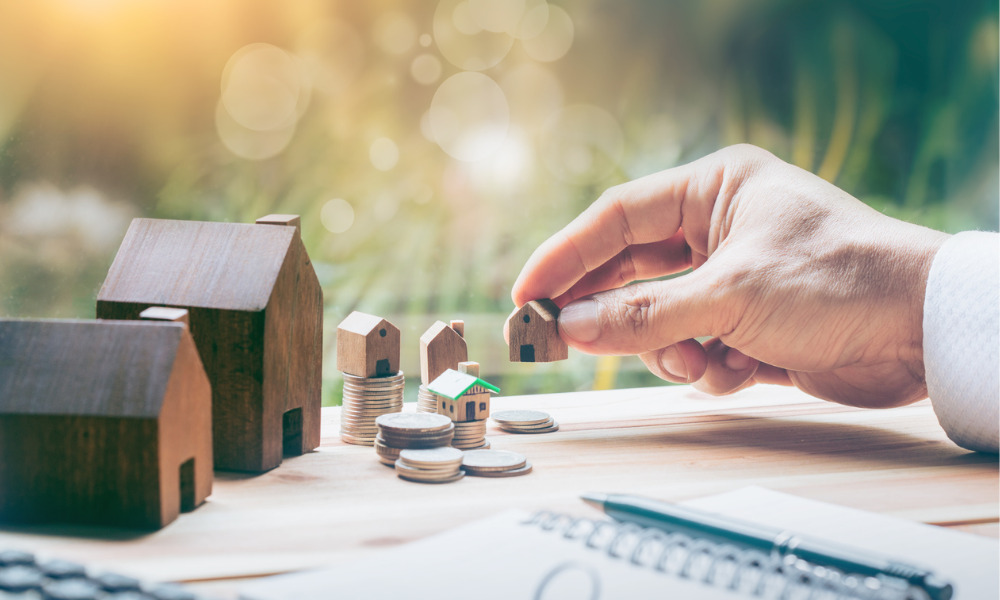 The article was produced in partnership with Equiton.
It's a busy time of year for advisors as they ensure clients top up their RRSPs and stay on track to meet retirement goals. But is there a way to make their registered funds work even harder through the year? Are your clients invested in an asset class that not only provides monthly cash flow but has weathered the past six major market meltdowns without registering a single year of negative returns?
It is often overlooked that clients can invest in real estate using registered funds, and private Canadian apartments is a standout opportunity within the sector. Not only has it withstood every crisis from Black Monday to the current inflation surge (see graph 1), but it has also outperformed most other public investments with an enviable level of consistency (see graph 2). Over the past 38 years, it has never had a negative year.
Graph 1:

Many of your clients' may not fully grasp how they can benefit from real estate without having to save up for an intimidatingly large downpayment. Equiton's Apartment Fund provides an easy point of access, specializing in acquiring underperforming and undervalued multi-residential properties and select new developments, and increasing value through active management. With a $10,000 minimum investment, it targets annual net returns of 8-12%, with about 6% coming from distributions.
Through this, investors can benefit from real estate without the typical hassles of saving for a downpayment, passing the stress test, coping with higher interest rates, and managing the property. Instead of getting a late-night call to tell you the furnace is broken, someone else takes care of it!
While rental income provides cash flow, as Equiton pays down the mortgage, clients benefit from an increase in equity. In addition, investors enjoy capital appreciation. Equiton, a coast-to-coast 100% Canadian company, does this by aiming to buy below market value and then turn it over, renovate, and charge higher rent. It also seeks to improve the building and get in good tenants.
"We look for value where other people don't see it," Lavelle Lindo, VP National and Strategic Relationships, at Equiton said. "Our tagline is, 'We see what others don't', and we've got case studies that show that."
Graph 2:

The big picture view is that with equity markets volatile, and the interest rate, and recession outlook uncertain, real estate offers important diversification benefits and has low correlation to public markets. Higher interest rates, for example, are also a positive for rentals, with less people able to afford a home. However, for some investors a pivot into the relative unknown and the lack of daily price transparency could be initially unsettling.
Lindo said private Canadian apartments are a "Steady Eddy" investment – "we're not talking crypto" – and that the continued growth of the rental market is a generational issue. He said: "The rental market is growing for so many reasons like new house affordability and land scarcity - we can't build enough homes to do what we need to do with 1.5 million immigrants set to arrive in Canada over the next three years. For the first five to 10 years, they're going to be living in apartments that are rented. This is a generational issue that will not be resolved anytime soon with the housing shortage. All these things make it an asset class that has proven itself consistently."
Equiton's goal is to make this type of investment accessible to all Canadians as a sleeve of their portfolio. As a way to avoid the stress of market volatility and earn inflation-resilient return, private Canadian apartments is a prudent move for any investor.
Equiton is a leading private equity firm that invests in residential and commercial properties.
x - Note: Pre 1999 and Post 1999 indexes have been combined using December 31, 1984 as the base year with index value of 100
Sources
1) Private Canadian Apartments = MSCI/REALPAC Canada Quarterly Property Fund Index- Residential / MSCI Real Estate Analytics Portal– Accessed January 30, 2023
2) Canadian Commercial Real Estate = MSCI/REALPAC Canada Quarterly Property Fund Index - All Properties / MSCI Real Estate Analytics Portal– Accessed January 30, 2023
3) Canadian Bonds = FTSE Canadian Universe Bond Index /www.blackrock.com/ca – Accessed January 30, 2023
4) Canadian Equities = S&P/TSX Composite Total Return Index / Bloomberg - Accessed January 30, 2023
5) US Equities = MSCI US Index / Bloomberg - Accessed January 30, 2023
6) Global Equities = MSCI World Index / MSCI Inc., www.msci.com/end-of-day-data-search - Accessed January 30, 2023
7) Emerging Market Equities = MSCI Emerging Market Index / MSCI Inc., www.msci.com/end-of-day-data-search - Accessed January 30, 2023