Firm has experienced huge growth in the pandemic and is poised to launch more in 2022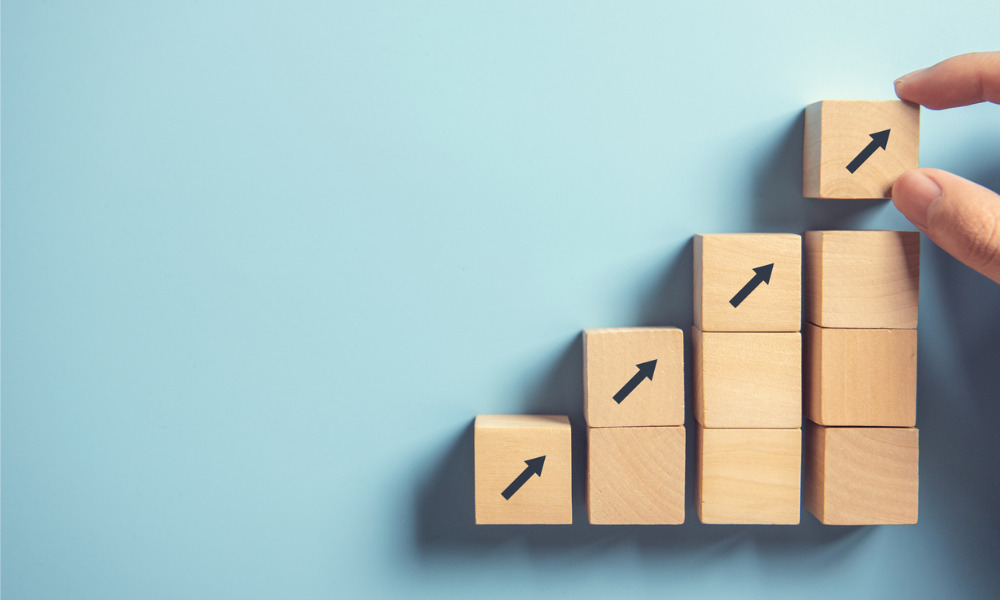 Vancouver-based Nicola Wealth has garnered record growth since entering the Ontario market two years ago. It now has three Toronto-area offices, 335 clients, and almost $500 million of assets under management (AUM) – and it's poised to keep growing in 2022.
"For those of us who live in Toronto and are part of the Ontario region, we're super-excited about what's happening," Danielle Skipp, Nicole Wealth's Chief Legal Officer and Managing Director, Ontario, told Wealth Professional.
Skipp said Nicola Wealth decided to go national to follow a few Vancouver-based clients who moved to Ontario, but it soon started picking up business from their family members and friends. 80% of its new clients still come from client referrals. The company's profile client is one with at least $1 million of investable assets, but it also serves households and young career people with much less, but who are part of families that it serves.
Since starting, the Ontario office has acquired a real estate asset management company in 2020 and a small advisory group, Stallion Financial, in 2021. It has also grown from three employees in 2013 to 63 now with two members of its leadership team based in Toronto.
Nicola Wealth's average annual AUM growth rate in Ontario was also about 37% a year from 2013 to 2020. So far, in 2021, its Ontario client base has increased about 34%, from 220 to 335 households, and its AUM has increased 55% from the end of 2020.
"The numbers for us, over the last two years, have been the best in any two-year period in our history," said Skipp. "The percentages are impactful because they're showing the trajectory that we need to sustain."
Nicola Wealth has hired a Toronto-based national director of talent acquisition, who will begin in mid-December. While it's already been welcoming new financial advisors, and now has five, it will soon kick off a very active 2022 recruitment campaign to at least double its client-facing financial advisor base in Ontario since, now, it must occasionally rely on a Vancouver financial advisor to work with new clients. Skipp is excited about starting to welcome its hard-working teams back to the office, but she's also eager to more broadly share Nicola Wealth's story.
The firm, which began in 1994 with $80 million of AUM, now has $11 billion in AUM. The entire operation has grown by 78% in two years and now has a total of 400 employees.
"We're not a small firm. We're not one of the behemoth ones, either. We're nicely sized, where you are still very connected. Our financial advisors are shareholders of the company, so they're owners, and they really feel they're part of an organization that's not just about them growing their client book. It's about everything our company does, and the financial advisor that really wants to be part of that, I think, will be really interested in Nicola Wealth versus somebody who wants to do their own thing and needs technology," said Skipp.
"We would understand if a mature advisory practice wanted to become our partner. We would honor the brand that they've created with their client group. We're all wanting to do the best for our client base. But, you join us because you want to become an owner of Nicola Wealth – and your compensation is not driven by your client book. Your compensation is driven by the success of the company as a whole, helping our advisors and asset managers manage the funds we manage and participating in our profitability from wherever that comes from within the company."
Nicola Wealth also believes in understanding family client needs and creating strong financial plans before building diversified client portfolios and investing. It has about 23 of its own proprietary tools and funds, including Canadian and global equities, US equity income, and private debt, which financial advisors can use to customize clients' portfolios.
Skipp said the combination works.
"When the equity markets took that quick dive down at the beginning of March 2020, our diversified model did not have any of those drops within the first couple days or weeks. Of course, our equity markets levelled off and went on to all-time highs. But, I think, seeing that lack of volatility in our diversified model really assured our clients.
"Nicola Wealth is really growing. Our Ontario office is like a mini firm within a firm and our Toronto region is really going to come together in 2022. I really think it's very unique and it needs to be for the right advisor. But, it creates that family for us, the sense that we are all in it together," she said.
"We feel that it has led us to where we are right now, which is pretty remarkable," Skipp added. "The model's worked really well and it's created happy employees and happy clients, so we want to stick with what we believe is a model that works really well."