Managing director of Nicola Wealth Real Estate explains what his team is doing in tough environment for real estate assets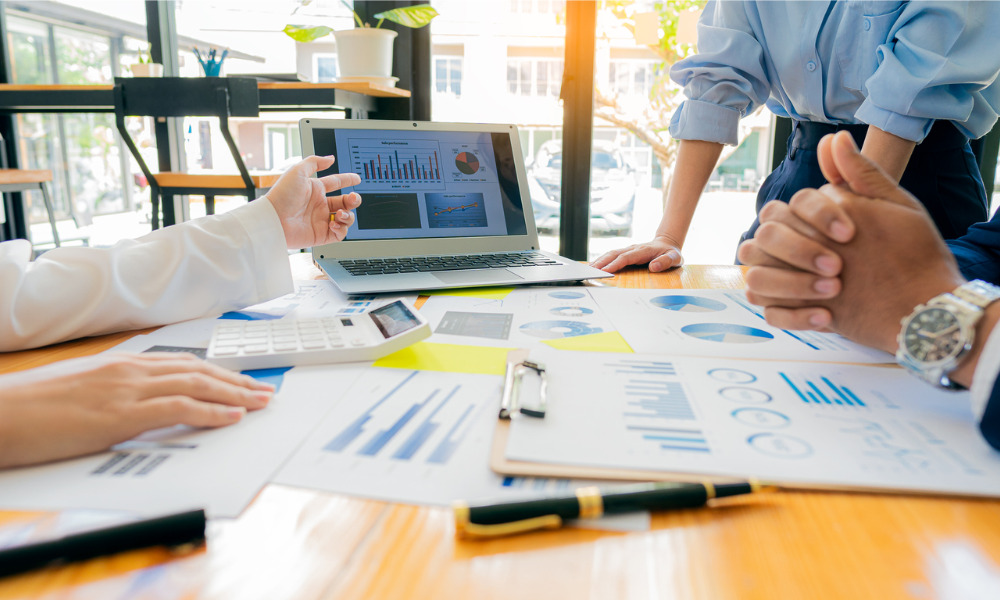 When noise about a potential rate hike got louder in the autumn of 2021, Mark Hannah started battening down the hatches. The managing director of Nicola Wealth Real Estate saw that on the range of properties his team manages, the window for low rates was closing. He and his team moved quickly, locking in rates on every property they could, even if it meant paying minimal penalties. The same strategy applied on their leasing side, Nicola renewed contracts with every tenant they could helping to de-risk assets ahead of what would become one of the fastest and steepest rate hiking cycles in modern history.
As we approach the end of that cycle Hannah now sees a real estate market rife with risk and replete with opportunity. He outlined how Nicola has positioned itself in the face of higher borrowing costs and highlighted some of the areas he now deems to be of greatest risk. He emphasized, as well, that despite present weakness in some parts of the real estate market there exists a great deal of opportunity over the long-term.
"I see tremendous opportunity and I think that's only going to get better in the first half of 2024. The key is to be patient and stick to your guiding principles, which for us are asset mix and geographic selection," Hannah says. "Our team is very excited about the next 12 months as we see a great buying opportunity to acquire assets at below replacement cost. That was tough to do two or three years ago, but now you can…We often say that you make your profit when you buy, not when you sell."
In any market, Nicola's real estate management team sticks to a few key guiding principles. They maintain a diversified portfolio of assets they deem to be reliable and safe such as multifamily rental apartments, industrial properties, self-storage and seniors' housing. Even some low-rise office properties, Hannah says, have done well for Nicola. He cautions against high-rise office tower exposure, noting that they're very capital intensive and are still struggling with high vacancy rates post-COVID.
Geography is key to Nicola's strategy, too. They stick to primary and secondary markets. Primary markets meaning properties in major cities like Vancouver and Toronto, as well as some mid-sized markets like Victoria and Kelowna. They tend to avoid smaller tertiary markets because they lack liquidity. Those markets, Hannah says, are "easy to get in and hard to get out."
The goal of those principles, Hannah says, is to shoot for singles and doubles, not swing for the fences. When he assesses an asset, he wants to ensure an attractive liquidity from a leasing, financing, and investment perspective so that his overall portfolio can weather a tougher market.
A tougher market is what we're in now, according to Hannah. While many had expected an interest rate increase around the end of 2021, they were not prepared for the speed and intensity of central banks' hawkish pivot. Over that period Hannah's team slowed their acquisitions and waited to see where the market would adjust as the end of cheap debt cooled things somewhat.
Now, as markets begin to offer more clarity and potential opportunity Hannah's focus is on strong asset management, occupancy rates, and cashflow. He proudly says that the current Nicola real estate portfolio is 95% leased and offering "impressive income growth."
"That's all that matters to me, in any environment including now," Hannah says.
Real estate forms one of the three core 'buckets' Nicola clients get exposure to, the other two being public assets and private assets. That real estate exposure has helped drive a lot of portfolio success for Nicola clients as a growth vehicle, not just as a source of income or ballast. At the moment, however, Hannah is positioning that real estate exposure as a long-term play, something that their clients can use to grow their wealth across a longer time horizon. Clients in need of greater immediate liquidity, conversely, will be reducing their real estate exposure for now.
As advisors across the country consider the real estate exposure they can give their clients, within the structures offered by their particular firm, Hannah believes that they should be paying attention not just to the asset mix and geography, but to the team managing those assets.
"What people underestimate is the team. Real estate doesn't run on it's own, you need experienced, quality people. When someone asks me 'what's your secret sauce,' it's my team," Hannah says. "I have specialists in leasing, asset management, debt acquisitions, etc. You have to have that expertise to run the assets properly…There's lots of other groups out there like our team, we're not the only ones, but the people are key. Don't underestimate the value of the people running real estate."