Real estate is a great diversifier, but insider says, 'you need to be on top of the shifts'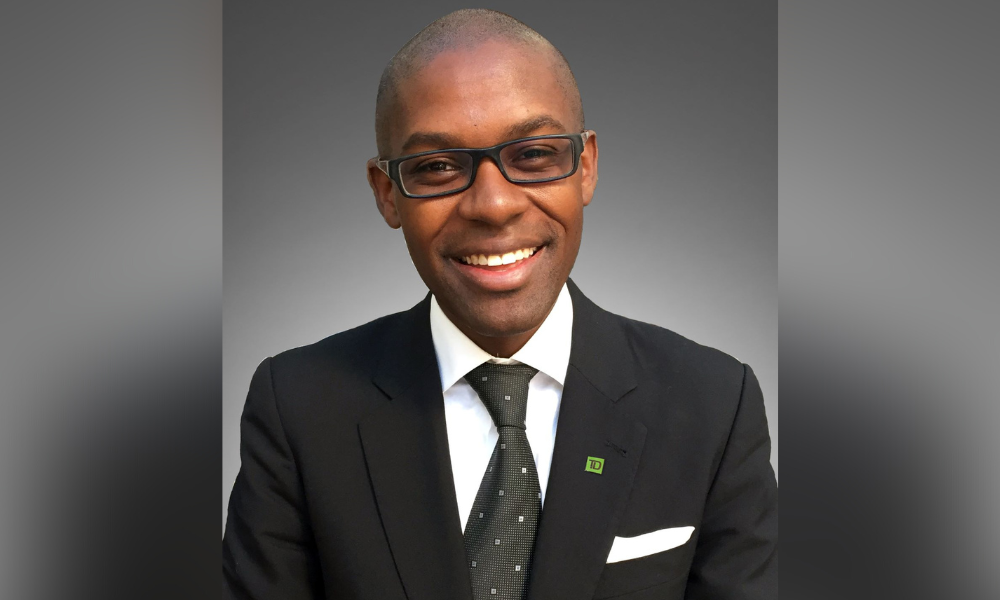 Given that we're at a crossroads with the pandemic and looking at a possible recession, private real estate can provide a good alternative for portfolios if you know what you're doing, said one insider.
"It's important to acknowledge that we're not fully out of COVID yet, and that does have implications when you look across, not just commercial real estate, but overall," Colin Lynch, managing director and head of TD Asset Management's Global Real Estate Investments, told Wealth Professional.
"There's been a reopening of parts of the world – Canada, U.S., most of Europe, Australia, and to some degree, Japan and South Korean, and that has meant a lot more positivity on the retail side."
While non-discretionary retail, such as grocery stores and pharmacies, has been very operational in the pandemic and investors have had a heightened interest in it, segments of the discretionary side – including destination shopping centres – have seen some of the strongest recoveries.
There has also been a return to physical occupancy of office buildings around the world, particularly in Australia and Asia (Tokyo, Hong Kong, Seoul, and Singapore), with rates creeping back up in Canada, too. Leasing is also returning, though it hasn't quite reached the 2019 pre-pandemic levels, and Lynch noted TD is beginning to see more interest from tenants.
"Even though we're seeing a directional trend, the jury's still out," said Lynch, noting many companies and industries are still defining what in-person work will look like in the near future, especially now that a recession could also be on the horizon.
As for residential space, while some people moved out of major urban centres, particularly in North America, in the early pandemic, some of that trend has reversed and rents are climbing again. There's still a long-term trend to more affordable outlying housing, even though the prices have been accelerating.
There's also demand for multi-unit residences, so their rents are increasing. While there is a supply shortage, Lynch said inflation and its impact on construction is making it more difficult to deliver new supply. That is a concern as cities, like Toronto, continue to experience more immigration. "If we don't see a commensurate growth in supply," he added, "then we will have some issues."
In logistics and industrial property, the distribution hubs – such as for FedEx and Amazon – have been attracting the most attention as their value has ramped up for a couple of decades.
"In the U.S., we've seen more than a 50% to 60% year-over-year growth in values in core stabilized real estate. In those industrial warehouses in Canada, we have also seen a significant ramp-ups of 30% to 40% year-over-year changes in value. Those are unprecedented for the commercial real estate world," said Lynch, noting there are questions as to whether that will continue post-pandemic as people return to in-person after online shopping.
"The long-term trend over the last 20 years has been growth in e-commerce. But, we will probably see some turbulence for industrial real estate. Some folks are highly levered and have borrowed a lot of money to acquire and build new industrial real estate. If you combine rising interest rates with some short-term changes as people return to shopping in malls, there might be some turbulence, not just in Canada, but in the U.S. and other regions in terms of pricing industrial real estate."
Given how soon this cycle, which began in March 2020, could end, Lynch said TD is using a diversified strategy that doesn't have a lot of leverage and is oriented toward very high quality offices, with great environmental credentials, well located and close to transit. He said that, during a recession, these tend to perform better than older, less well located buildings with fewer amenities.
"Make no mistake. It's not going to be easy for offices in the near term, so you want the office space to be in the best position possible," Lynch added.
Lynch is urging advisors to consider private real estate as an alternative to diversify their portfolios since everyone needs real estate, and it's playing out differently than many other asset classes. Canada is also politically stable with significant immigrant and overall economic growth.
"Foundationally, real estate will continue to perform well over the long-term, and it is still a place where you can achieve very attractive long-term investment outcomes," he said. "But, you will need to be on top of the shifts that are happening."