Independent wealth management firm expands Ontario services with advisor team joining from major Canadian bank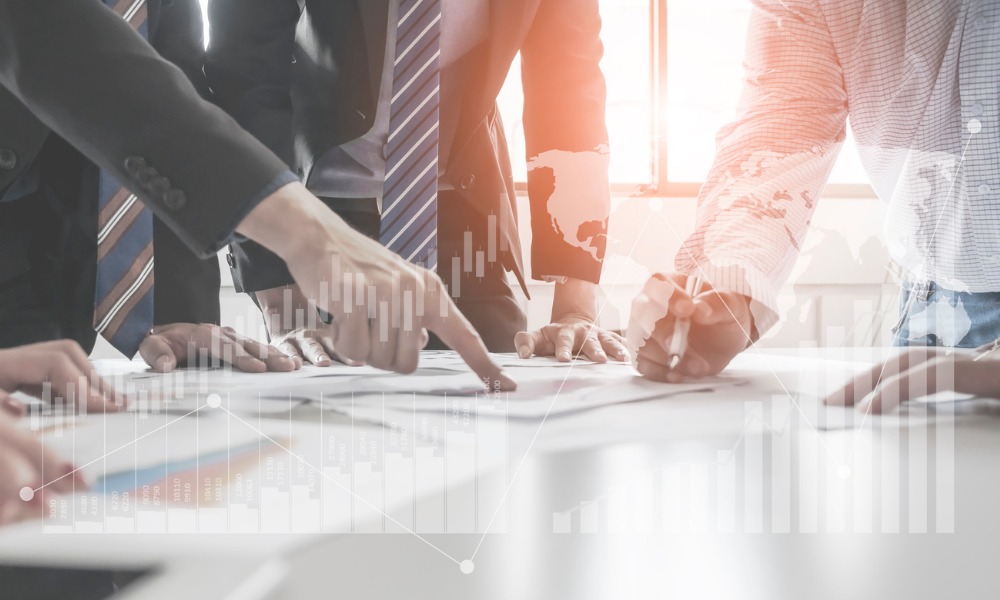 Foundation Wealth Partners is deepening its presence in Ontario as it announces a new addition to its network of partner advisory teams.
The independent wealth management firm has welcomed Geoff Dunlop, Ron Visser, Kevin Shao, and Rachel Neale as its new Oakville-based advisor team. Previously a private wealth team at a major Canadian bank, the four decided to join and form Foundation Wealth Partners – Oakville out of a desire to help their clients thrive and grow their own practice as a result.
"Independence was incredibly important to us", Dunlop, a partner and Private Wealth Manager with the Oakville team, said in a statement. "Operating independently allows us to deliver on the experience we promise to our clients. We are responsible for implementing investment strategies and providing advice that will allow our clients to achieve financial prosperity and see them transfer their wealth to the next generations."
"Partnering with a team that has the experience and entrepreneurial drive that Geoff, Ron, Kevin and Rachel bring is extremely exciting for us," said Foundation Wealth Partners CEO Jeff Gans. "Their commitment to providing integrated wealth planning to high-net-worth families aligns perfectly with the excellent service we wish to provide, and we look forward to working alongside them to deliver innovative solutions that meet the needs of their clients."
Working with like-minded partners that cater predominantly to affluent individuals, family offices, corporations, private pensions, and trusts, Foundation Wealth promises a turnkey business model for advisor partners to run effective, efficient, and independent practices. Aside from a leading technology platform, it also offers support in areas such as operations, administration, compliance, and real estate.
"Canadian Advisors are looking for more choice and control in how they deliver their client experience," Gans said. "Foundation Wealth has the digital technology and operational platform to manage the transition to independence and support our partners as they pave the way towards setting a new standard for advice in Canada."