Equiton explains how it offers clients access to all types of investment grade real estate through proven, high-performing solutions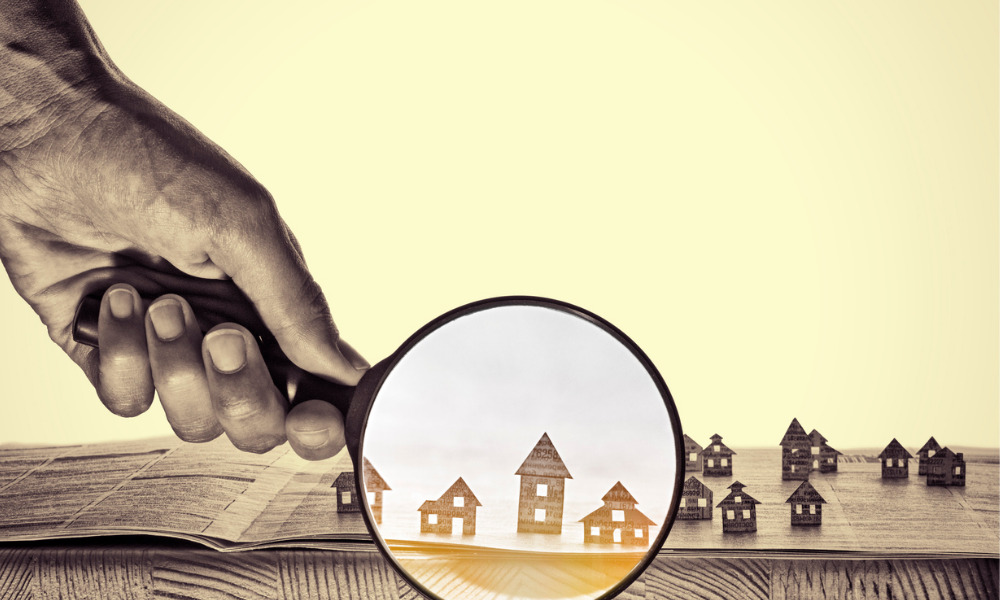 From a financial perspective, last year was a bumpy one, with seven interest rate hikes and a rise in inflation leading to a very volatile market: the S&P/TSX Composite Index posted a negative return of 8.5 per cent in 2022.[i]
So, with traditional investment portfolios comprised of stocks, bonds, and cash posting negative returns last year how can people protect their nest eggs?
Well, there has never been a better time to consider alternative investments. They provide diversification and are less volatile. Private real estate such as multi-residential properties, a type of alternative investment, is an optimal investment option given market conditions. Private real estate is not traded on the stock market, offering a buffer against sudden market eruptions and implosions, making it less volatile.
At the moment there is much coverage in the press about dipping real estate prices in Canada, leading many to reconsider or avoid the sector. But it is important to note that not all real estate is created equal and now is the right time to invest in the right type of real estate. One type of real estate that is performing well in the current environment is multi-residential apartments. Some of the benefits of this real estate sector include:
Lower volatility - Private Canadian Apartments have the lowest volatility and highest risk-adjusted returns compared to US Equities, Global Equities, Canadian Equities, Canadian Bonds, and Emerging Market Equities.

Consistent returns - Private Canadian Apartments have never had a negative year in the last 33 years, including the last 5 financial crises.

Hedge against inflation - Property values have typically kept pace with or exceeded inflation. Rental rates increase during periods of inflationary expansion.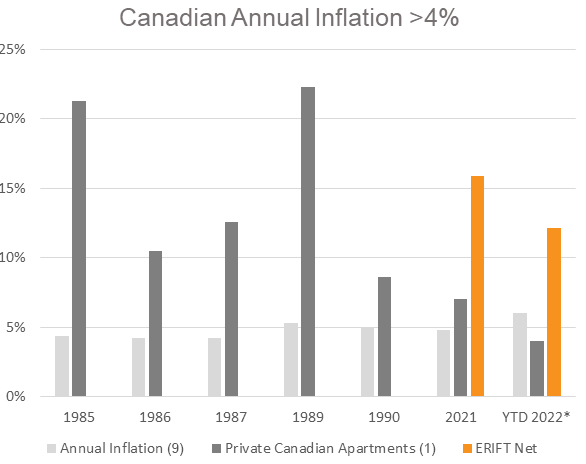 Even better, private multi-residential properties are forecasted to see a sustained increase in demand. There are various factors driving this demand, like:
Population growth - The Government of Canada 2023-2025 Immigration Levels Plan will add nearly 1.5 million new residents over the next 3 years. This will lead to increase in demand for housing.[ii]
Supply/Demand imbalance - Among the G7 countries, Canada has the lowest average housing supply per capita at 424 units per 1000 residents[iii]. A shortage in housing supply increases rents.
Challenges of new home affordability - To save enough money for a down payment for a home in Toronto, a resident making a yearly salary of $196,913, saving at a rate of 10 per cent, would have to do so for 26.5 years — or 318 months.[iv]
Equiton knows all about this. It is a proudly independent Canadian private equity firm offering its clients access to all types of investment grade real estate through proven, high-performing investment solutions.
As Lavelle Lindo, VP National and Strategic Relationships, at Equiton says: "Real estate is in fact a great investment. It just has to be the right kind of real estate."
That is where Equiton's expert knowledge of residential real estate yields rewards for its clients. That is why one of its funds - the Apartment Fund - is 100% invested in multi-residential apartments.
The Apartment Fund specializes in acquiring multi-residential properties which are underperforming and undervalued and increasing their value through active management. Clients who invest in the Fund benefit from rental income and share in the growth of the properties.
Lindo says: "Contrary to perceptions of a slump in real estate, the rental market is booming in Canada at present. Property values have typically kept pace with or exceeded inflation and rental rates lift during periods of inflationary expansion."
This is one of the reasons why Equiton acquired six new multi-residential properties in 2022. With increases in rent quarter on quarter and occupancy rate around 98% in Q3 2022, its Apartment Fund targets net returns of 8-12% per year.
Equiton has a rigorous due diligence process where the team who manages the property is part of the acquisition process so the company can ensure it is purchasing the right assets that can build value for the investor.
This is why Equiton believes that private multi-residential real estate is a great alternative investment that wealth managers would be wise to consider.
---