Investors have additional options to diversify beyond North America and go beyond traditional asset classes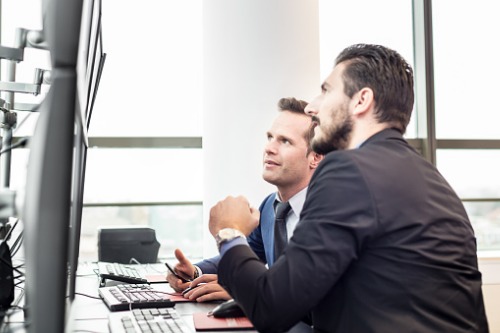 Two firms have announced new products to let Canadian investors achieve further diversification in their portfolios.
Mackenzie Investments has announced the launch of the Mackenzie International Dividend Fund. Aside from providing access to high-quality dividend-paying companies, the fund is focused on issuers outside Canada and the U.S., helping investors broaden their portfolios' geographic exposure.
"We believe this fund is an excellent option for investors seeking a core strategy to diversify their portfolio while accessing leading international companies," Michael Schnitman, senior VP & head of Product, Mackenzie Investments, said in a statement.
The Mackenzie International Dividend Fund invests in businesses with diverse revenue sources across different geographies, providing access to regions going through different economic cycles.
The fund is also managed by Mackenzie's Global Equity & Income Team, whose award-winning record reflects an ability to manage global and international mandates. With experience running a similar international dividend strategy for institutional investors, the team led by Senior VP Darren McKiernan is also currently responsible for managing six funds that each have a five-star rating from Morningstar.
"Our team has a proven track record in selecting stocks outside of Canada and the U.S. to help capture the nearly forty per cent of the world's equity opportunities that exist outside of North America," he said.
Meanwhile, Waypoint Investment Partners has introduced its first liquid-alternative mutual fund.
The Waypoint All Weather Alternative Fund (WAY301 for front-end load accounts and WAY303 for fee-based accounts) offers access to a portfolio of capital distributors and capital compounders. It also includes a put option overlay, which is intended to reduce the impact of market drawdowns.
The strategy, which has delivered solid returns through strong portfolio growth and capital preservation since inception, is managed by partner and Portfolio Manager, Ryan Marr and partner and Chief Investment Officer, Bill Webb.
"The Waypoint All Weather Alternative Fund is built to limit volatility and downside versus traditional funds," Marr said. "As part of an asset mix, this Fund can help diversify portfolios and improve investment outcomes, regardless of market direction."
The Waypoint All Weather Alternative Fund is offered through investment advisors at bank-owned and independent dealers in Canada.