New offering offers equity-like upside potential as well as a buffer for downside protection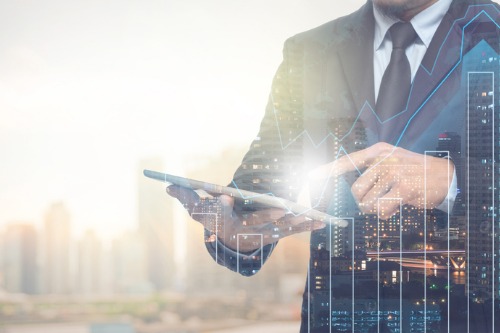 FT Portfolios Canada (First Trust Canada) has announced the launch of hedged units of the First Trust Cboe Vest U.S. Equity Buffer ETF – August, which is trading on the TSX under the ticker AUGB.F.
Sub-advised by Cboe Vest Financial LLC, the fund follows what First Trust Canada calls a "target outcome strategy." It seeks a pre-determined investment outcome that provides investors with returns (before fees, expenses, and taxes) that match the price return of the SPDR S&P 500 ETF Trust (SPY) up to a pre-determined upside cap, while buffering against potential losses.
The ETF sets itself apart from most others with its use of flexible exchange options (FLEX options), that reference the price return of the underlying ETF. FLEX options may be equity or index option contracts; investors may trade them on exchanges, and they enable investors to customize key contract terms such as exercise prices, styles, and expiration dates.
"Our goal at First Trust Canada is to provide high-quality, innovative tools for investment advisors," said Karl Cheong, CFA and head of Distribution at First Trust Canada. "We believe this ETF will be effective for those seeking equity-like upside potential for their clients, with a level of downside protection."
The fund will invest in FLEX options that are traded in U.S. dollars, so it will generally seek to hedge substantially all of its U.S. dollar currency exposure, in respect of its hedged units, back to the Canadian dollar.
Read also: How options strategy can make money from volatility
AUGB.F will aim to insulate investors from a certain level of losses (before fees, expenses, and taxes) based on the value of SPY at the time the fund enters into the Flex options on the first day of the target outcome period. However, as terms will reset at the end of each outcome period, the fund can be held indefinitely. The cap and buffer for each subsequent target outcome period will likely differ from the initial outcome period.
The fund's initial target outcome period covers August 28, 2019 to August 21, 2020, with a cap set at 13.18% and a buffer of 10%.
"Investors want to reduce their exposure to downside risk in equities, while retaining the opportunity for meaningful upside returns," said Cboe Vest CEO Karan Sood. "We are delighted to work with First Trust Canada to offer an ETF which provides a 10% buffer on U.S. Large Cap Equities, providing an opportunity for upside potential while shielding against a level of losses."
In its statement announcing the ETF's launch, First Trust Canada noted that investors who do not hold its hedged units for an entire target outcome period may not see returns matching those that the fund seeks to achieve.
In case investors purchase hedged units of the fund after the first day of a target outcome period, or sell hedged units prior to the expiration of the target outcome period, the value of their investment may not be buffered against a decline in the market price of the underlying ETF (SPY) and may not participate in a gain resulting from an increase in the market price of SPY up to the pre-determined cap for the investment period.