'Professionally done' counterfeits point to risks of money laundering and illicit trade in gold bullion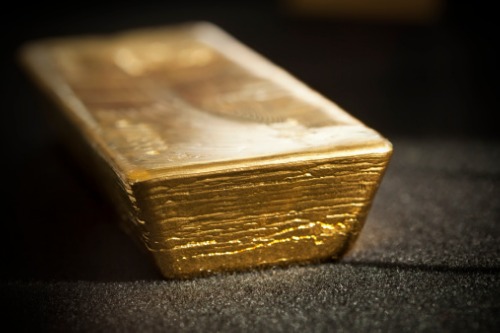 Gold has been on a tear lately, recently reaching a six-year high in prices amid investors' hunger for haven assets and inflows into gold-backed ETFs. But as the gold markets enjoy what's arguably the most excitement it has seen in years, industry insiders have made a concerning discovery.
"Gold bars fraudulently stamped with the logos of major refineries are being inserted into the global market to launder smuggled or illegal gold," reported Reuters.
Citing testimony from refining and banking executives, the news outlet said that bars worth at least US$50 million that bear Swiss refinery logos — but were not actually produced by those facilities — have been discovered in the last three years. The bars had reportedly found their way into the vaults of JPMorgan Chase & Co., one of the largest banks at the center of the bullion market.
"The latest fake bars ... are highly professionally done," Michael Mesaric, CEO of refinery Valcambi, told Reuters. He estimated that a couple of thousand have been discovered, and said that there are likely still more in circulation.
Unlike the usual fakes — gold-plated bars of cheaper metal — the most recently discovered counterfeits are real and of very high purity; they just don't have genuine markings. The fact that they are harder to detect poses a dilemma for international refiners, financiers, and regulators attempting to stamp out illicit trade in bullion.
As reported by Reuters, high gold prices have led to a surge in informal and illegal mining operations since the mid-2000s. Gold that doesn't come with the stamp of a renowned refinery would be forced into underground networks or priced at a discount. But the forging of Swiss and other major brands opens the door for the market to be adulterated with gold mined or processed in parts of Africa, Venezuela, North Korea, or other places that are sanctioned or otherwise unacceptable in the West.
Pirated bars pose a danger to recipients, who could be sanctioned for violating global rules against the circulation of metal with unknown or criminal origins. Such rules are meant to combat the use of gold to fund conflict, terrorism, or organized crime, as well as the proliferation of mining practices that hurt the environment.
The source of the counterfeit bars found so far is not clear, but executives and bankers suspect China, the largest gold producer and importer in the world, is providing illicit supplies to dealers and trading houses in Hong Kong, Japan, and Thailand. If and when they get picked up by a mainstream gold dealer in these places, the bars can easily taint supply chains worldwide.
The Shanghai Gold Exchange, China's gold-market regulator, issued a statement to Reuters saying it was not aware of counterfeit bars being made in or going through the country.
Whispers of the forgeries started in gold industry circles after the first half of 2017, when JP Morgan discovered at least two gold kilobars bearing the same identification number in its vaults.
"It's our standard practice to immediately alert the appropriate authorities and refineries should we discover mismarked gold kilobars during routine checks and procedures," the bank said in a statement, adding that no incident has yet resulted in a loss to the firm or its clients.