The country's VC space saw record investment levels via a 52% quarterly increase in funding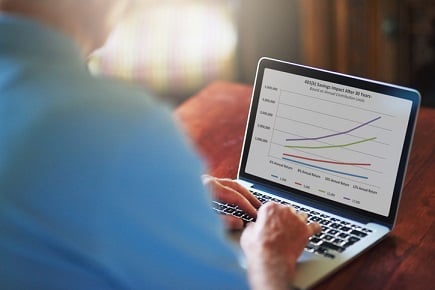 In a strong show of affirmation for Canadian startups, PwC's latest MoneyTree report has tallied a record $1 billion being pumped into the country's venture capital (VC) space during the first quarter of the year.
"With a 52% increase in funding from last quarter over 105 deals, 2018 is off to a great start," said Chris Dulny, national technology industry leader at PwC Canada.
The report also noted that deal activity accelerated last quarter, to the tune of 30% over Q4 2017. The bulk of it went to internet-focused ventures, where a 155% burst in funding resulted in $355 million over 41 deals. Mobile and telecom companies were a distant second ($70 million over 12 deals), followed by the non-internet/mobile software sector ($28 million over 11 deals).
After a staid Q4 2017 with only one deal, the digital health space sprung back to life with $22 million across 6 deals. Fintech deal-making was relatively flat — 8 deals in Q1 compared to 7 in Q4 2017 — though fundraising plunged by 60% to $88 million. But according to PwC, "total quarterly [fintech] funding in Q4 '17 was largely driven by a $130M+ mega-round".
Artificial intelligence saw an 88% increase in Q1, scoring $83 million across eight deals. Still, total quarterly investment in the space remained lower than the $159 million gained from 12 deals in Q2 last year.
"Toronto, Montreal and Vancouver continue to lead the way, but we're seeing solid activity right across the country," said Joon Chan, assurance partner at PwC Canada. "Continued strength in the Prairie and Atlantic provinces bodes well for distribution of the positive impacts of Canadian innovation.
Toronto retained the top spot in terms of deal-making activity with $321 million across 38 deals. Deal-making in Montreal was less than half of that in Toronto (16 deals), but it won out with $399 million in capital raised. VC in Vancouver, meanwhile, hit an eight-quarter high in deal activity, though $103 million from the 20 Q1 deals still represented a 31% quarterly reduction in funding.
The report comes a week after KPMG released its own research announcing $800 million in Canadian VC investment in Q1.