Shale fields in the country could rival the large-scale production seen in the US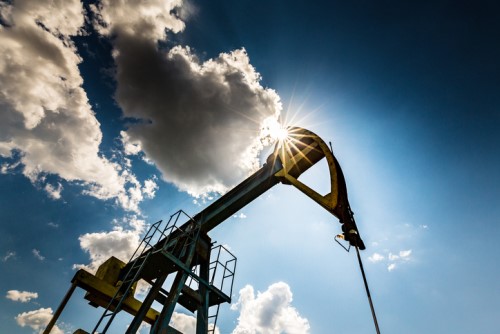 In recent years, Canada's energy sector was crippled by oil-price plunges and brutal competition from the US shale industry boom. But supply-curbing efforts by OPEC and Russia, as well as hiccups in US production, have recently helped take oil prices to refreshing highs.

That could be the opening Canadian producers need to stage a comeback — not just by tapping the oil sands, but also by taking a leaf from the US energy industry's playbook.

"Canadian producers and global oil majors are increasingly exploring the Duvernay and Montney formations, which they say could rival the most prolific US shale fields," reported Reuters.

Among the companies exploring the two regions are Seven Generations, Encana, Royal Dutch Shell, and ConocoPhillips. In November, Chevron also announced its first-ever Canadian shale development in the Duvernay, which it has called one of the most promising shale opportunities in North America.

According to Reuters, Canada is the first country aside from the US to see large-scale development of shale resources. That's thanks to factors such as the presence of risk-embracing private-equity firms, deep capital markets, and oil transport infrastructure — all of which helped catalyze the American shale revolution.

Canada's National Energy Board estimates that the Duvernay and Montney formations contain around 500 trillion cubic feet of natural gas, 20 billion barrels of natural gas liquids, and 4.5 billion barrels of oil.

Right now, projects in the oil sands account for roughly two thirds of Canada's daily crude output of 4.2 million barrels. "The Montney is thought to have about half the recoverable resources of the whole oil sands region," Marty Proctor, CEO of Seven Generations Energy in Calgary, told Reuters.

Oil sands projects are expected to continue contributing to the country's energy output for decades to come. But oil sands capital spending has been decreasing over the past three years, according to the Canadian Association of Petroleum Producers, so the chances of new rigs coming online are slim to none.
Read next: All about news in Canadian investments

While developing shale assets comes with challenges — both the Duvernay and Montney formations are quite distant from key markets — there's broad agreement on the potential their reserves represent. Canadian energy officials are depending on shale, which already accounts for 8% of total Canadian oil output, to attract new investment.

"Increasingly we are going to see light tight oil and liquids-rich natural gas forming a key part of Alberta's energy future," said Margaret McCuaig-Boyd, the province's energy minister.


Related stories:
Why oil is heading for a multi-year bull market
Global oil supply rises from steady US production