The country has posted healthy tallies off tailwinds from a key sector as well as growing investor diversification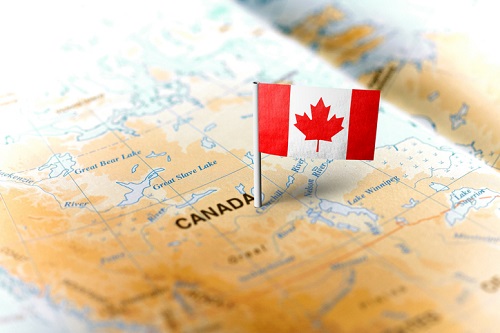 Canada's appeal to VC investors has persisted in the second quarter against a backdrop of relatively strong growth in the Americas, according to KPMG's latest report on the Global VC industry.
"The US continued to account for the vast majority of VC investment in the Americas, unsurprising given the significant maturity of its VC market," the global auditing firm said. Drawing from data provided by Pitchbook, KPMG reported over US$40 billion dollars in venture financing spread across more than 2,000 deals.
VC investments in the US showed significant diversity as megadeals of at least US$100 million occur across sectors spanning consumer products, aerospace, data analytics, and healthcare. Fintech emerged as a big winner in the US VC space as online lender SoFi and consumer lending company Affirm raised US$500 million and US$300 million, respectively. Meat alternatives managed to get a piece of the spotlight with a US$300 million funding round for Impossible Foods, which occurred as Beyond Meat staged a successful IPO.
Turning to Canada, KPMG said that there was steadily strong interest from VC investors, startups, and corporates in Q2 '19. Overall VC deal value clocked in at just under US$160 million, with deal volume just shy of 120 for the quarter.
Fintech also shone in the Great White North during Q2 as Wealthsimple snagged the largest deal of the quarter in a US$76 million fundraising. Also notable were biotech and healthcare sectors, represented by mid-sized investments such as Lungpacer Medical's US$55.75 million raise and a US$30-million funding round for ABK Biomedical.
Canada is also expected to benefit from additional VC interest over the next few quarters thanks to a technology conference held in May. Attracting over 25,000 attendees, the Collision conference in Toronto showcased startups and entrepreneurs from Canada's innovation ecosystem and burgeoning AI technology space.
"VC funding in Canada also got a nice injection in Q2'19 with the announcement of BDC's $250 million Industrial Innovation Venture Fund, a new fund focused on transforming key industries in Canada," KPMG reported.
"We anticipate continued strength in Q3, powered by economic growth combined with continued interest by US investors looking for lower valuations north of the border," said Sunil Mistry, a partner at KPMG Enterprise for Technology, Media, and Telecommunications.