CMI's COO Mike Spero reflects on the path to $1 billion – and where the organization goes from here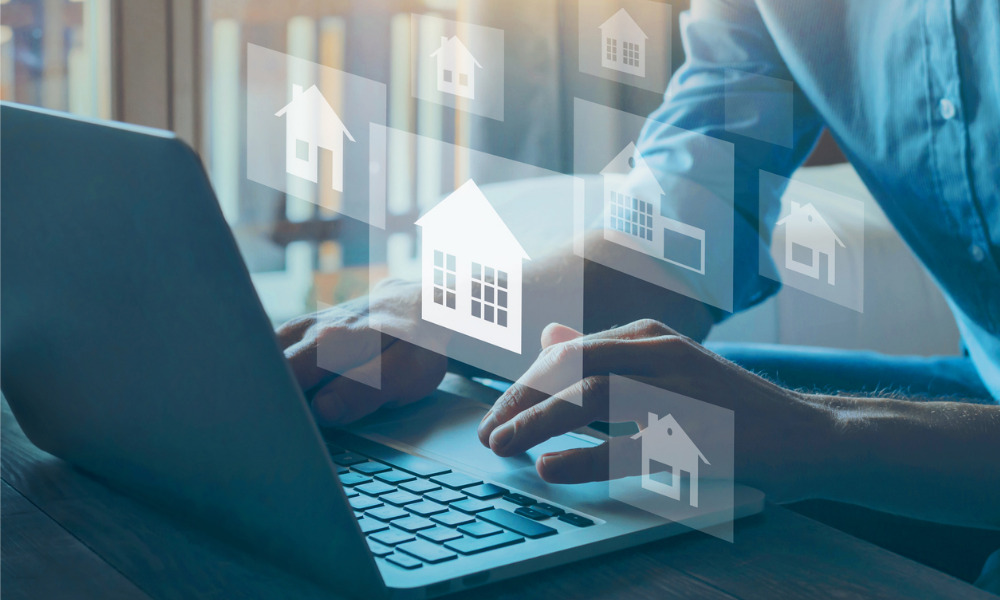 Everyone loves reaching a milestone – putting in the right number of daily steps on your fitness app, finally finishing that epic novel series you've been grappling with – but only a select few people know what it feels like when that milestone is valued at $1 billion.
Mike Spero – COO of CMI Financial Group – can be counted among those people in the latter group. After joining CMI in spring of this year following a career that also included a stint as COO at Street Capital – Spero was immediately "excited about the opportunity, as growth has been outstanding in this marketplace." It wasn't long after that CMI passed the $1 billion milestone in mortgage placements, funded primarily by capital raised from its whole mortgage investors.
So – what's the secret ingredient behind CMI's approach?
"I'd say there are two primary elements," Spero reflects. "First, we provide a full end-to-end service for our investors. We cover all elements of the mortgage process from underwriting through to servicing. Investors don't have to worry about doing anything with their mortgage investments. We manage that on their behalf as part of our service. For them, it's really a 'set it and forget it' investment experience."
"Second, we pair every investor with a dedicated investment account manager, who works to understand their individual needs, risk tolerance and investment preferences. Everybody has a unique investor profile based on their preferred mortgage type, location, targeted yield, and so on. The investment account manager uses this to build an individualized profile and to create a customized private mortgage portfolio for each investor."
"We work hand in hand with investors to ensure that we're providing them with suitable and compelling investment opportunities based on their unique profile. We've been very successful securingrepeat investments from our existing investors. Our growth has also been driven by referrals, where investors are recommending CMI to their friends and family based on the success of their mortgage portfolio with us. And we've demonstrated this success by crossing the $1 billion threshold in funding."
"We've also built a proprietary mortgage engine that allows us to underwrite and fund deals much faster than our competitors. Brokers can submit deals to us in minutes, which are reviewed and approved in as little as an hour - with a deal commitment issued the same day. That's a difference-maker in the competitive real estate market, and it provides a key service differentiator for our broker partners in the experience they provide to their clients."
Time, then, for the $1 Billion Question – what was the journey like towards such a remarkable milestone?
"It took us roughly five years to achieve the first $500 million," he recalls. "Then, over the last year, we've essentially doubled total sales. That just goes to show the explosive growth in this market."
"The greatest challenge in reaching that billion was matching the demand. Our team works relentlessly to bring on board more and more investors to fund the opportunities we get presented through our mortgage brokers. The challenge now is to continue scaling our funding side to match this demand."
"We're constantly looking to attract new investors who are looking for high-quality fixed income investment alternatives. We're happy to discuss our program with any investor to see if our program is suitable for them as they explore different options in the marketplace."
And where does CMI go from here?
"The next milestone for us is continuing our growth as we expand and diversify our investor base," he says. "We're attracting more and more investors across the yield spectrum, and that allows us to offer a more diverse range of lending products to a growing number of mortgage brokers for their end client."
"Mortgage brokers are a critical partner for us. The average consumer may not be aware of the full range of financing options available to them. Mortgage brokers have access to all possible options, including private lenders, and are able to help their clients find the right product for their unique borrowing needs. It's about bringing more and more demand to CMI on the lending side – and then expertly matching that demand on the investment side with our unique mortgage investment products."