Struggles in the retail sector could spell trouble for REITs in Canada down the road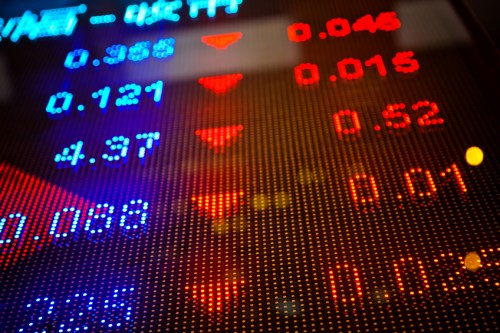 Stories of department stores struggling with sinking revenues have been taking up column inches in news publications in recent months. While US retailers are bearing the brunt of it, real-estate investment trusts (REITs) may very well end up as collateral damage.
One telling sign comes from a fairly recent
Bloomberg
piece, which reported a prospective new "big short" on Wall Street: securities backed by commercial loans taken out by mall operators. In essence, traders are betting that the securities' prices will drop because mall operators won't be able to pay the loans underlying them.
"[I]t seems equity investors are warming to the problems, not just by beating down the retailers' shares," wrote the
Globe and Mail
columnist David Milstead. Citing double-digit year-to-date weakening in share prices among a majority of the 42 retail-focused REITs on US and Canadian exchanges, he says the declines have accelerated for many REITs this month.
"We had thought the bear trade was too crowded for meaningfully more downside – apparently not," Citigroup Global Markets' Michael Bilerman told a conference of REIT CEOs a few weeks ago. Claiming that there's little connection between the apparent share freefall and news from retail REIT management teams, he argued that many REITs' shares are at a sharp discount to their net asset values. He also referred to "negative media headlines."
More recent stories have added to the "struggling store" narrative. In its new annual report, Sears admitted that there's doubt in its ability to continue as a standalone company. Shoe chain Payless, with 4,000 locations in 30 countries, is preparing a bankruptcy filing as it plans to shutter 400 to 500 stores. Macy's, JC Penney, and several other retailers have also started retrenchments. Adopting a pessimistic view, Goldman Sachs analyst Andrew Rosivach lowered his outlook on the entire retail REIT sector to "cautious" on March 17 while downgrading a handful of players.
"Canadians shouldn't be so sure that the phenomenon won't spread here," Milstead said. "I'm talking about the holders of RioCan, which exited the US in 2015; any of the REITs that stick to domestic ownership, whether via one retailer like Loblaw's or Canadian Tire; or the REITs that are more diversified across Canada. This is a slow-motion tragedy that could easily head north, and there's no telling right now how much physical retail we'll need in a fully digital world."
Related stories:
Are your clients holding REITs in their portfolios?
Discrepancy in REIT's issued disclosures raises questions