Several developments are under way that may rekindle interest in cryptocurrencies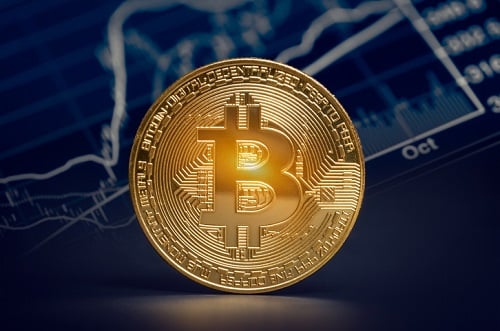 As the price of bitcoin skyrocketed by more than 11,000% to US$20,000 last year, investors got caught up in a cryptocurrency craze that seemed unstoppable. But a drastic plunge early this year, along with reports of hackers stealing hundreds of millions in digital currencies from exchanges, snuffed out the mania and brought bitcoin down to just under US$6,000.
But now the markets may be giving crypto a second look. "Bitcoin flirted with breaking US$6,000 again as recently as July 12th. Then … [i]t went from US$6,185, to US$6,662, to US$7,314 in just 2 days," said Forbes contributor Peter Tchir.
In one extreme movement reflected in Bloomberg data, Tchir said, Bitcoin erupted from US$6,785 at 1:35 EST to as high as US$7,425 by 2:05 PM EST. He attributed the price movement to numerous factors, the first of which is the CFA Institute's reported inclusion of blockchain and crypto in its curriculum.
"[I]t is impressive that this group, which has to be viewed as serious and conservative, has deemed crypto and blockchain important enough to add to their curriculum," he said.
Another supporting piece is news of growing interest from financial institutions. Aside from talk of banks looking at various crypto assets, BlackRock CEO Larry Fink also told media the company is exploring blockchain and cryptocurrencies, though it hasn't seen large demand from investors. Tchir noted, however, that BlackRock and the banks are likely just preparing in case the crypto space grows.
He also noted the seemingly revived potential for a bitcoin ETF. Comments are currently being sent to the US Securities and exchange commission as part of a public consultation; Tchir highlighted one argument that the extreme premiums seen for GBTC, the famous bitcoin investment trust, would be relieved by a properly run ETF.
"[A bitcoin ETF] would be a great way to alleviate FOMO (fear of missing out)," he said. He clarified, however, that the increased ease of direct cryptocurrency investment made possible by platforms like coinbase means the benefit of an ETF, in terms of bringing new buyers to the market, might not be as great as some seem to think.
Tchir also pointed out the fact that governments, central banks, and supranational agencies are getting more up to speed on crypto as an indication of its importance — though he found most regulatory statements as calls for caution rather than endorsements.