Global investors have traditionally relied on intuition, but more are starting to consider leaning on data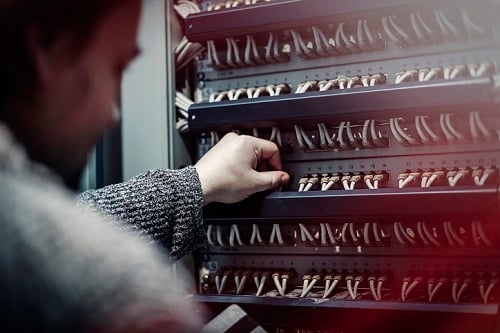 While the venture-capital investment space has seen a surge of funding for tech-based companies, the ones providing financial backing have tended to rely on their gut instincts when deciding to get behind a company. But change my be afoot, according to a new global report.
In its inaugural Venture Capital Data Usage Survey, global private- and public-equity market data provider PitchBook has revealed that VC investors across the US, Europe, and Asia rely on a mix of data and personal networks in sourcing and evaluating investments.
An 86% majority stated that data is important in weighing investment opportunities; the most likely participants to leverage data in all investment decisions were late-stage VC investors based in the US and Asia.
But in spite of rising interest in financing machine learning (ML) and artificial intelligence (AI) efforts – a trend that also showed in the Canadian corner of the VC space — just 8% of investors see a future where investment decisions are fully automated, while over 85% expressed a belief that intuition will always have a place in VC dealmaking. Still, a significant number of respondents acknowledged that computers will likely play a larger role.
"The accumulation of data over the years combined with faster computing power has allowed AI-powered innovations to transform entire industries," said Steve Bendt, vice president of Marketing at PitchBook. "Our survey shows strong adoption of data to inform investment decision-making and a growing appetite to increase usage."
Nearly two thirds (64%) of all respondents still do not use ML technology to inform venture investments, but half of those respondents said they plan to adopt and increase usage. Corporate venture capital (CVC) investors showed the highest adoption rate (more than 25%) as well as high enthusiasm to increase its use (47%). Early-stage VC investors were the most excited to step up their ML adoption (55%), and were also the most bullish on its potential to fully automate investment decisions (11%).
Currently, the three most valuable channels for sourcing and evaluating investment opportunities are personal networks (82%), inbound leads (44%), and financial databases (36%). Personal networks mean more to angel and early-stage VCs, who are around 20% more likely to rely on that channel than their late-stage VC and CVC counterparts. Financial databases, meanwhile, are most in-demand among late-stage VC (20%) and CVC (22%) investors.
A 69% majority of respondents agreed that both data and intuition are necessary to evaluate VC investments. CVCs were more likely (23%) to say data alone is the most important factor, while intuition is more likely to be cited as most important by angel (11%) and early-stage VCs (14%). Overall, 9% of respondents said that they don't use data at all, 49% said it figures in some of their decisions, and 38% said all they use it in all their decisions.
Pitchbook suggested that the reliance on data may be affected by how limited it is; angel investors, which typically invest in niche and nascent industries, were the least likely to leverage data (14% do not use it in decisions). On the other hand, late-stage VCs were the most data-driven cohort, with 50% saying it is extremely important and the primary resource for evaluating and sourcing all investments.