The firm has applied with regulators to launch three alternative funds in Canada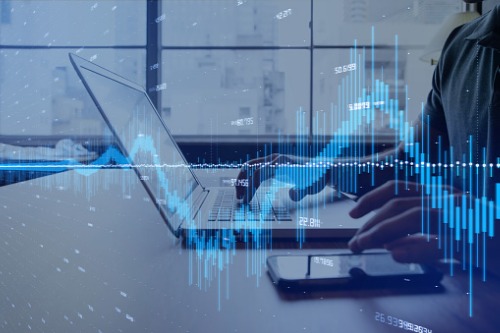 AGF Investments (AGFI) has filed preliminary prospectuses with the Canadian securities regulators to launch three new liquid alternative funds in Canada.
The AGFiQ US Market Neutral Anti-Beta CAD-Hedged ETF seeks results that correspond to the price and yield performance, before fees and expenses, of the Dow Jones U.S. Thematic Market Neutral Anti-Beta Index (CAD-Hedged). In tracking the performance of the index, the ETF seeks to provide performance that limits the effects of general market movements.
Meanwhile, the AGFiQ US Long/Short Dividend Income CAD-Hedged ETF and AGFiQ US Long/Short Dividend Income CAD-Hedged Fund both seek performance results that correspond to the price and yield performance, before fees and expenses, of the Indxx Hedged Dividend Income Currency-Hedged CAD Index.
By tracking the hedged dividend index, the strategy seeks to provide high dividend income, with capital appreciation as a secondary goal. It also seeks to limit drawdowns in the fund and ETF during declines in the equity market, though it would also limit potential gains when the market rises.
"Leveraging our unique strength in both quantitative and alternative investments, including our long history of managing long/short, market-neutral and derivative-based strategies in liquid vehicles in the U.S., we're excited to bring these innovative strategies to Canadian investors," said Kevin McCreadie, Chief Executive Officer and Chief Investment Officer, AGF Management Limited.
Liquid alternative investments have been touted as a new diversification tool for Canadian investors, new not because of innovation but because of regulators' moves to ease access to them. Some offer exposure to alternative assets whose return profiles are not correlated to the public markets; others still focus on public companies, but are able to use alternative strategies like alternating long/short positions to create a portfolio with less overall volatility over time.
The regulatory shift has resulted in expanded options for the Canadian retail market. Rather than settle for a choice between bonds and equities, they can now benefit from alternatives previously only available to large institutions and accredited investors. As of June, the Scotiabank Alternative Mutual Fund Index included 35 products defined as alternative mutual funds under National Instrument 81-102.
"Given the current market environment, we expect the demand for alternatives to continue to rise and remain committed to investing in our expertise and partnerships across the spectrum of publicly listed and private alternative investments."