A quarter-on-quarter spike in funding, along with larger cheque sizes in expansion and later-stage deals fuelled the space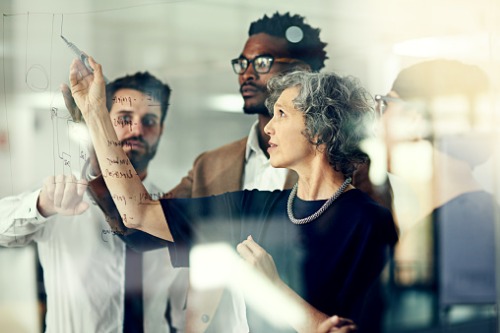 The latest MoneyTree Canada report from PwC Canada and CB Insights has revealed record highs in funding and deal activity in the country's venture-capital (VC) space.
The US$983 million in funding that arrived in Q4 2018, which translated to a 79% surge over Q3 funding levels, helped Canada's VC space close out the year with a record-breaking US$3.5 billion. That also made 2018 the second consecutive year of increased funding for the space.
Activity also increased quarter-on-quarter from 96 deals to 116. That brought the 2018 deal total to 471 — another new yearly high for Canadian venture-backed companies.
"While deal count has risen across all stages of funding, the increase in total investment was mostly driven by larger cheque sizes in expansion and later-stage deals," said Michael Dingle, National Technology Sector Leader for PwC Canada. "Notable is the 26% increase in average deal size of expansion-stage deals year over year, which is an indicator of scale in the sector."
Teasing the data apart by sector, record funding highs were observed in artificial intelligence, fintech, and digital health, noted CB Insights co-founder and CEO Anand Sanwal. "Investment and deals also increasingly flowed to top markets -- Toronto, Vancouver, Montreal, Québec City, and Calgary."
Toronto and Vancouver were 2018's leading markets in deal activity, snagging a total of 160 and 101 deals, respectively. They also saw 47% and 14% year-on-year increases in funding, with Toronto raking in US$1.3 billion in 2018 — the fifth consecutive year of funding growth — and Vancouver attracting US$388 million.
VC funding and deals to Montreal also rose for the third consecutive year, with companies raising US$861 million compared to US$669 million in 2017. Quebec City saw a jump in funding and deals with US$427 million across 30 deals, in contrast to US$184 million across 11 transactions in 2017. Last year also marked a six-year annual high for Calgary, where investors funneled in US$126 million over 20 deals.
"Corporate investors will likely participate in more deals this coming year as investors recognize the growing market opportunity within Canada," Sanwal said.
Other notable figures for 2018:
Canadian artificial intelligence (AI) funding amounted to US$418 million — a 51% jump over 2017 and the second consecutive annual increase.
Internet companies saw the most deals (169), gathering US$1.3 billion and experiencing a 77% funding increase over 2017.
Canadian VC-backed digital health companies saw record highs in annual funding (US$177 million) and deals (30).
Canadian investors participated in 67% of all deals to Canadian venture-backed companies.
Follow WP on Facebook, LinkedIn and Twitter