Jump to winners | Jump to methodology
The future is bright
Breaking into the wealth sector is tough enough, but excelling and earning a sterling reputation is a daunting feat for any financial advisor.
This is underlined by Jad Hilal, wealth sales director at Sun Life Global Investments, who says, "Competition is fierce in our industry. In today's reality, talent entering the industry not only have to distinguish themselves from other advisors, but also from low-cost options like robo or online platforms. This adds an extra layer of challenges."
Wealth Professional's Top 40 Under 40 Rising Stars have all managed to beat the odds.
Hilal explains how difficult a proposition this has been. "You need to roll up your sleeves and go beyond being the hardest working in the room. You also need to be the smartest because it's no longer just a fee or rate-of-return game. Rising Stars need to add value for clients to stand out. Financial planning is more than just focusing on the rate of return on investments."
Evan Inglis
IG Wealth Management
Age: 37
Graduating as the 2008 global recession hit, Inglis had to display perseverance.
"There were a number of interviews with different firms and the lesson from those was if you don't have a book of business, don't talk to us. We can't help you, we're not prepared to train you, even though you have all the prerequisites, and this is something that you want to do."
However, he was handed a chance by IG in Calgary. The Executive Financial Consultant admits that his technical skills were strong, but he needed development in other areas.
"I had lots of knowledge behind me, but how you work with a client, how you interact, how you build a plan and how emotions resonate with people – those are all things that I learned by being able to see a few key mentors in action who I worked with very closely early on."
Marrying the two sides together has rocketed Inglis to success. He lists his key attributes as:
transparency


understanding client goals


comprehensive planning


meeting clients a minimum of four times a year

"In any interaction I have with clients, in the first conversation they're aware that I will absolutely be as direct as I possibly can. I will be honest about their situation and in turn, I expect them to be honest with me," Inglis explains. "I want to have an innate understanding of their goals. It is all structured around exactly what is important to them and their family, and what they'd like to see moving forward."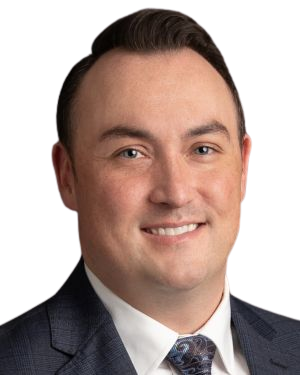 "I think I'm one of the best planners in North America and I'd go toe to toe with anybody"
Evan Inglis
IG Wealth Management

While many in the industry request payment or commitment before producing a detailed plan, Inglis doesn't.
"I will do all of my work upfront for any client and allow them the opportunity to make an informed decision as to whether or not we're the team for them," he says.
Inglis not only mentors colleagues who come onboard at IG Wealth Management, he also makes time to share his wisdom with anyone trying to break into the industry.
"I don't have any competition with any other firm or with anybody in my own organization, if you would even call it that. I compete with myself and my metrics that I track," he notes. "I'm never going to shy away from helping somebody if that means all of a sudden they're going to put up a number larger than my number, it's so irrelevant.
"I learned far more teaching in situations than I would have otherwise, so I have the proverbial soft spot for anybody who comes into this business because I remember exactly what it was like. I make sure I'm in a position where I help anybody as I was helped, and I will continue to offer that."
Andrew Labbad
Wealhouse Capital Management
Age: 35
It's one thing to offer advice, but it's another to follow it. This is where Labbad differs from many of his peers, as he is personally involved in the Amplus Credit Income Fund, which he oversees.
"I have skin in the game. How many portfolio managers are actually invested in the fund they manage?"
This enables Labbad to earn clients' trust as the decisions affect his personal finances. It was this in particular that attracted him to join Toronto-based Wealhouse in 2020.
He says, "I'm now an equity partner and the way this company has been built is to incentivize you to perform. So being an equity partner, having an ownership mentality, I want Wealhouse to thrive. One of the biggest motivations of joining was the autonomy and having access to making my own decisions."
Alongside his technical skills and knowledge, Labbad lists the following as the keys to success:
Highlighting his drive and determination to succeed, he explains how investing appeals to his personality.
"I live and breathe finance and investing is very similar to a treasure hunt. When I was in school, there was a very similar type of game to Sudoku that people were all doing. That's similar to today. I'm trying to decipher puzzles and find diamonds in the rough before everyone else."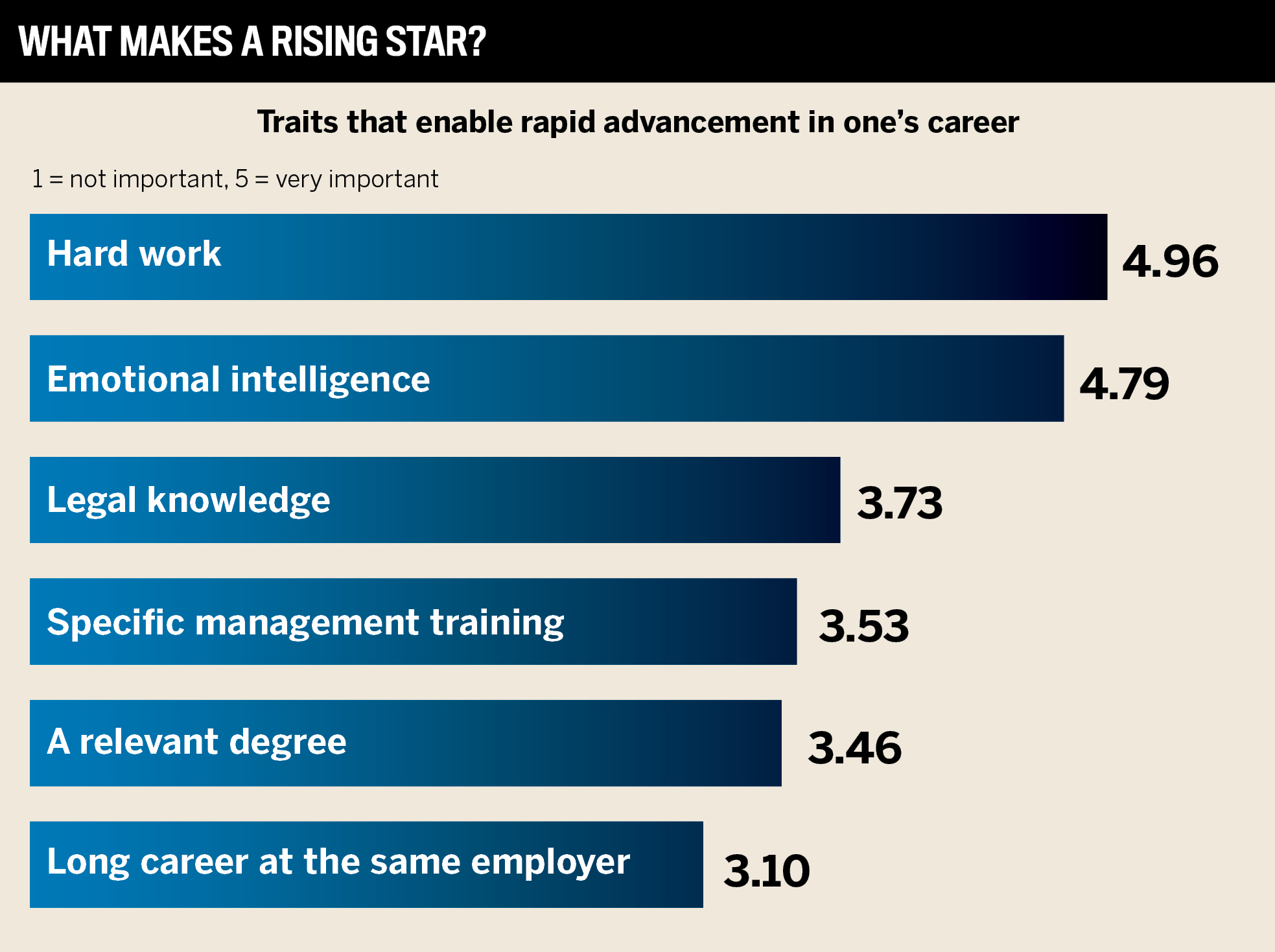 Labbad initially thought his career might be in software engineering, but while doing that degree, he discovered finance.
"We had to create a program at a trading platform as one of our projects and from there, I wanted to continue and pursue a career in finance. I decided to join a bank in a market risk technology role that applied some of my background in software engineering."
Mentoring is an area that Labbad places importance on. An example was when he was approached at his local church.
"The guy said, 'I noticed you manage a hedge fund and you won some awards and I'd love to ask you questions and have you provide me with wisdom as to how I can maybe pursue a similar career.'"
In response, Labbad brought the person into his office and let him witness his day to day.
"I answered many of his questions and I'm happy to provide that time and share that wisdom with those who ask. Obviously, I can't do it for everyone, but if they're willing to put in the effort, then I'm willing to reciprocate," he adds.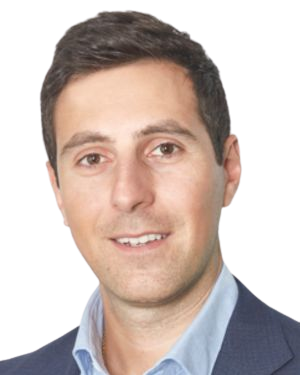 "I don't see this as work, I see it as a passion"
Andrew Labbad
Wealhouse Capital Management
Darren Ryan
Ryco Financial
Age: 36
Advising has been a part of Ryan's life, as his father Frank founded the St. John's, NL business and drafted him in to do various summer jobs.
Embarking on a career in the sector was not Ryan's initial plan as he completed a degree in biochemistry, but he reconsidered.
"I realized I could talk about it all day and not get bored of it. This was back in 2010. I finished my semester in December and then in January started with dad full time."
It would have been easy to keep the status quo, but Ryan and his brother have powered the firm to new heights.
"We've really helped morph it into a business enterprise from a book of business," Ryan explains. "My brother and I have different specialties. We just continue growing different parts of the business and no question, the whole is greater than the sum of its parts."
The start was simple – bring in two new clients per week. Due to his university time, Ryan had a series of doctors he was able to reach out to and things have snowballed from there, thanks to his determination.
"I always wanted to make sure that other advisors did not say 'Darren Ryan was only successful because his dad had a business that he walked into' and I also did not want to let dad down. It was the fear of failure."
Ryan prides himself on his level of service and his achievements include:
his CFP designation in 2015


the Young Advisor Award from the Knowledge Bureau in 2016


the Dunstall Award for CLU (with highest marks in NL) in 2017

And he picks out something else as his X-factor.
"I truly believe everybody deserves access to the best unbiased financial advice and part of that involves me growing continuously to be better than I was yesterday," he explains. "So, I don't worry about what any of my competition does. I can only control what I do and I continuously research the next best offering for clients, whether it's investments, annuities, insurance, employee benefits, and continuous education. I'm always reinvesting in myself. I strive to be better than I was yesterday, and my staff knows that, and so do my clients."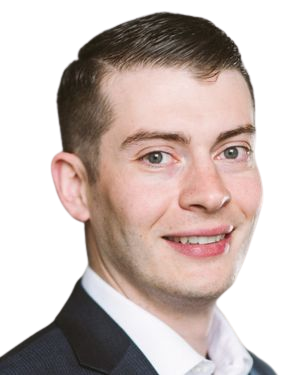 "My clients say, 'Darren, I trust you to deal with my financial plan'"
Darren Ryan
Ryco Financial

Ryco Financial plans to keep growing, which means Ryan has to dedicate part of his time to creating structures.
"Working on the business is now basically at least as important as working in the business. Despite such stunning success, the firm's trajectory isn't taken for granted," he adds.
"I've put my heart and soul into my career and this business, and I've watched it grow, manifest, and blossom. I'm going to be honest, where we are today, I never thought we'd ever get here."
Evan Riddell
Riddell Private Wealth Management
Age: 38
Dominating a niche by honing his craft has been the key for Riddell. From his base in Victoria, BC, he focuses on advising high-net-worth individuals on their affairs.
"A lot of colleagues don't want to narrow down their focus because they feel they are missing out on other opportunities, so they have this scarcity mentality," explains Riddell. "But actually getting narrower allows me to cut through all the noise."
Riddell's approach doesn't just interest him; it has the advantage of making him a better operator.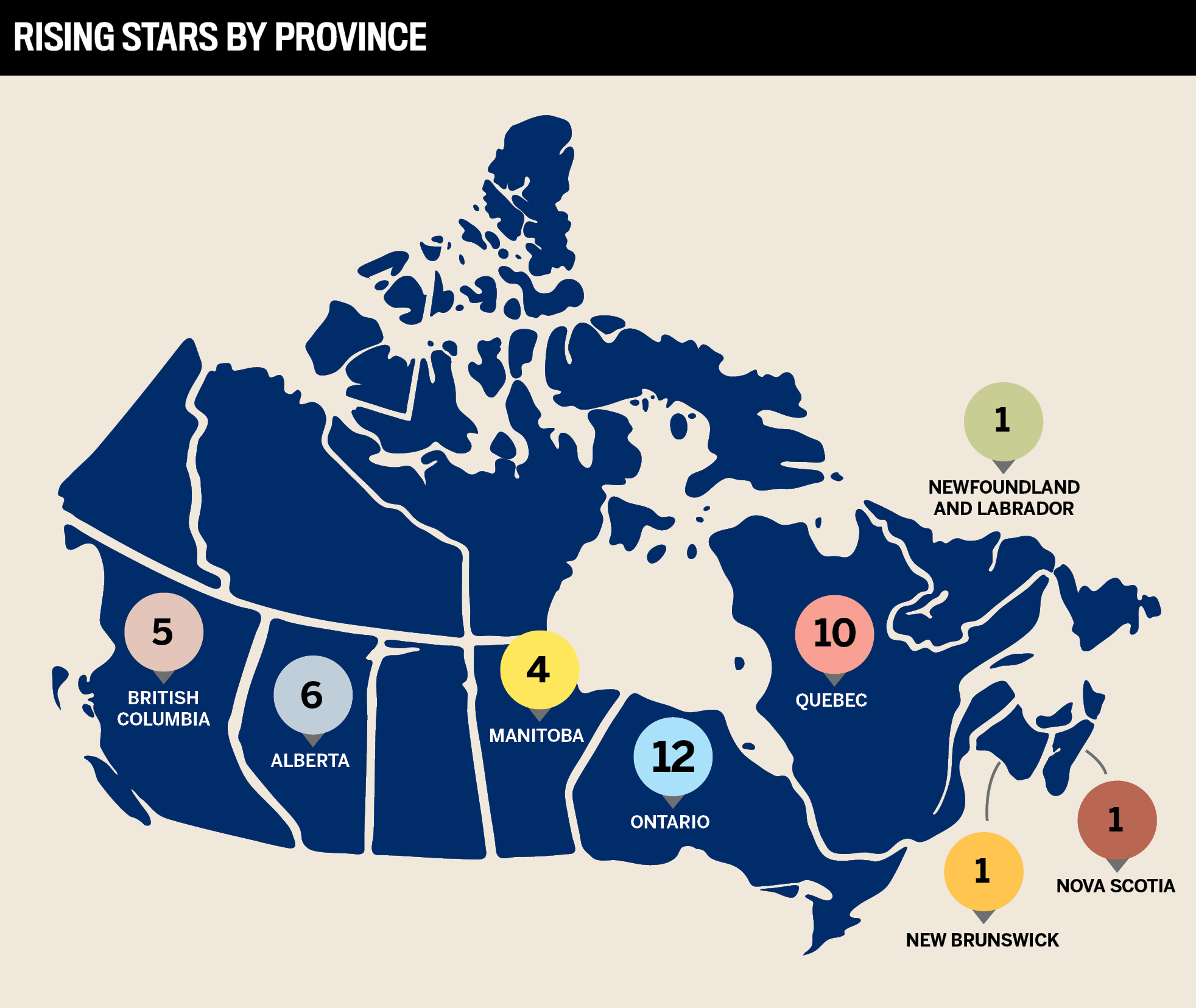 "Being really specialized is better value to the client because I can speak to them, and it also allows me to be hyper focused and really efficient in what I do," he says. "I continue to hone my messaging, my value, my delivery, and all the things that I can provide to clients. I want to be the absolute best at what I do for the clients that I work with."
Proving his commitment to mentoring and helping younger colleagues make their mark, Riddell is willing to share insider tips. He speaks at conferences and is happy to speak to anyone in the industry who reaches out for advice, even having university students come to his office to shadow him.
"I'm confident in doing that because I honestly believe that what I have built for my clients, I'm the best person to put it in place. I could give away all my stuff and I still think I would be incredibly successful."
His achievements feature:
CFP designation in 2013


completed transition from MFDA to IIROC in 2018


IG Private Wealth Management qualification in 2021


Top Western Canada Consultant at IG Wealth Management in 2021


Financial Planner of the Year award in Victoria metropolitan region in 2021

Riddell's career started thanks to a lightbulb moment as he always envisaged working in finance, being a self-confessed math geek, but what struck him was the personal aspect of being an advisor.
"There are lots of jobs where you can literally get tons of data and run through them, and I loved the data part, but I had no human interaction. Realizing that I can take all that complexity and I can put it in really simple, easy to understand, plain English for people has been really, really amazing."
It was 2018 when Riddell made the shift to focus on his niche, which involves helping with tax planning, business succession, and philanthropy.
"I have iterated every year since, so it's more and more narrowly focused," he says.
And he also admits that he's content to carry on his current path for the next 25 years.
Riddell adds, "I only need 100 wonderful clients that I can work with and help shepherd them into whatever the future looks like for them, and I will be incredibly successful with that."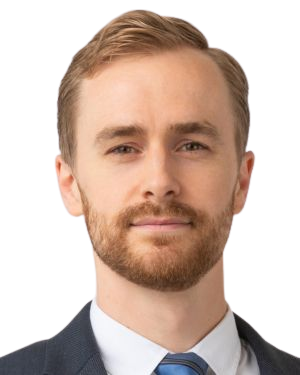 "You can never be perfect, but I am always working toward perfection. It's about never-ending improvement"
Evan Riddell
Riddell Private Wealth Management
Adrian LeRoy


Wealth Advisor




LeRoy Wealth Management Group, IPC Securities Corporation

Alexandre Tremblay


Financial Advisor




Manulife Securities

Amadeo Martinez Moya


Wealth Advisor




Ballast Wealth Management, iA Private Wealth

Arif Kanji


Portfolio Manager




Qopia Financial

Becky Howarth


Wealth Advisor




Stenner Wealth Partners+, CG Wealth Management

Bryan Jaskolka


Chief Executive Officer




CMI Financial Group

Derrek Funk


Senior Investment Advisor




Tetrault Wealth Advisory Group

François-Julien Duffaud


Financial Advisor




Manulife Securities

James Nickerson


Portfolio Manager




Cumberland Private Wealth Management

Jennifer Hochstein


Associate Vice President, Western Canada




Wellington-Altus Private Wealth

Kelly Ho


Partner and CFP Professional




DLD Financial Group

Kristin Ramlal


Chair of the Society of Real Wealth Managers




VP, Institutional Investment Sales at Canada Life

Laura De Sousa


Wealth Advisor and Client Relationship Manager




Nicola Wealth

Laurie Bossé


Financial Security Advisor and Financial Planner




RGP Gestion de patrimoine

Mark Walsh


Senior Financial Advisor




CIBC Imperial Service

Matthew Arthur, CFP, CIM, CFDS


Certified Financial Planner, Arthur Wealth Management




Desjardins Financial Security Independent Network - Ottawa Financial Centre

Mike Hennessey


Executive Financial Consultant




IG Private Wealth Management

Nick Mombourquette


Founder and President




NewGround Financial

Nicole Mensink


Insurance Specialist and Wealth Advisor




Georgijev Financial Group/Worldsource Financial Management

Piotr Rajca


Investment Analyst




National Bank Financial - Vo-Dignard Provost Group

Riley Gorman


Investment Advisor




CIBC Wood Gundy

Roba Elakawy


Private Wealth Advisor, Portfolio Manager




CWB Wealth

Ruben Antoine


Portfolio Manager




Tulett, Matthews & Associates

Sarah Fakhoury


Financial Advisor




Manulife Securities

Shannon Tatlock


Financial Planner




Red Sky Financial

Shawna Perron


Portfolio Manager




Cumberland Perron & Partners