Jump to winners | Jump to methodology
Building wealth in volatile times
The 2023 Wealth Professional 5-Star Brokerages awards celebrate some of the best wealth management firms in Canada, and their ability to innovate and grow over the past 12 months.
It was a year marked by unprecedented challenges and economic disruptions, which reshaped the wealth management industry landscape. Canada proved relatively resilient, ultimately achieving an estimated 3.5% GDP growth rate.
"Whether or not there will be a recession, the consensus is that the economy is set to slow down in 2023," says Pierre Cléroux, vice president of the Business Development Bank of Canada (BDC). "The slowdown is caused by the Bank of Canada's fight against inflation to bring an overheating economy under control."
"Trust is foundational to our business. Compliance is a key partner and ensures that we can grow and maintain that trust"
Moira Klein-Swormink, Edward Jones Canada
The nine brokerages recognized by WP have demonstrated their capability to recalibrate and thrive under these trying circumstances. Among the initiatives they've embarked on are:
Leveraging artificial intelligence to support advisors in strengthening client relationships
Conducting internal cyber risk education
Creating a highly secure client mobile app so investors can view or manage accounts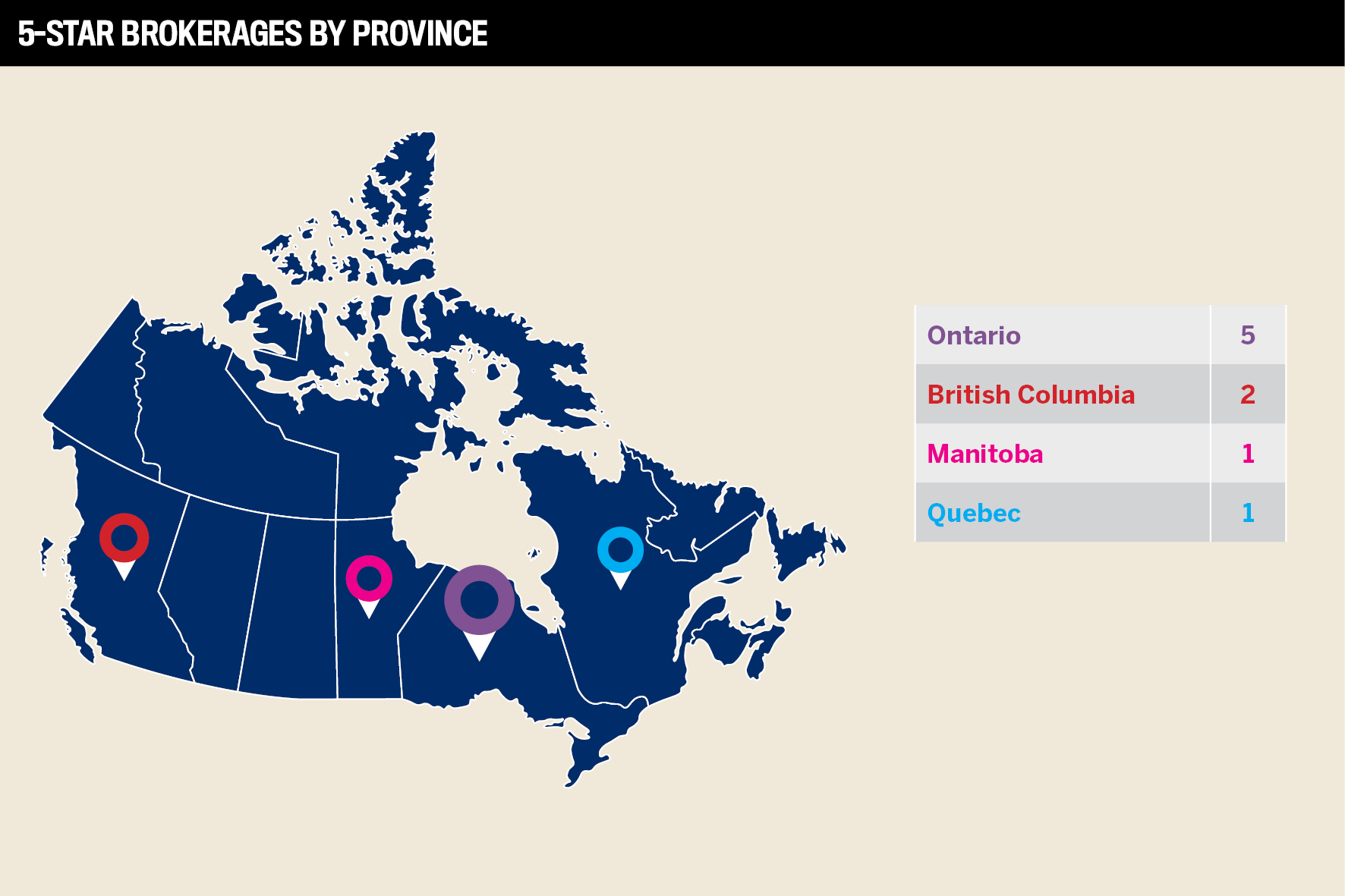 Canada's best wealth management firms' strategies
"A five-star brokerage would showcase an ongoing commitment to that corporate culture diversity and inclusion, training, technology compliance," says Moira Klein-Swormink, principal, wealth management advice and solutions, at award winner Edward Jones Canada. "These are absolutely necessary to support advisors, and of course, to ensure that they're in a position to deliver exceptional service to clients by way of deep personal relationships and comprehensive planning and advice."
To better support advisors over the past 12 months, Edward Jones Canada has undertaken several innovations including:
Renegotiating the lease on its head office, allowing the company to relocate expenditure into technology modernization, flexible team and office structures to more deeply serve clients all across Canada
Designing and launching a client attraction toolkit to a group of ideal clients who have $250,000 or up in assets and who value advice from a financial advisor
Klein-Swormink says, "We emphasize a lot of growth mindset. Let's be in a state of continuous learning, let's consider what personal expansion can do to the overall firm's expansion and to our clients' expansion and success. How do we live, learn and really embody our mission, which is to partner for positive impact to improve the lives of our clients and colleagues, and then together to better serve communities and society."
Another award winner is Nour Private Wealth, a brokerage that believes in delivering a bespoke "white glove" service.
"We believe that a 5-Star brokerage is one that understands that every client and every advisor is unique. And each client has their own financial needs and goals," explains CEO Elie Nour. "So as a firm, it's important for us to be able to not generalize or create a one-size-fits-all solution to all clients, but always have the ability to keep this white glove, specialized, personalized service and strategies that align with their goals and their preferences, whether that's technology investments, whatever it is that they're looking for."
"We invest in our staff, employees, advisors, everybody, so we have a program that pushes them to improve their education"
Elie Nour, Nour Private Wealth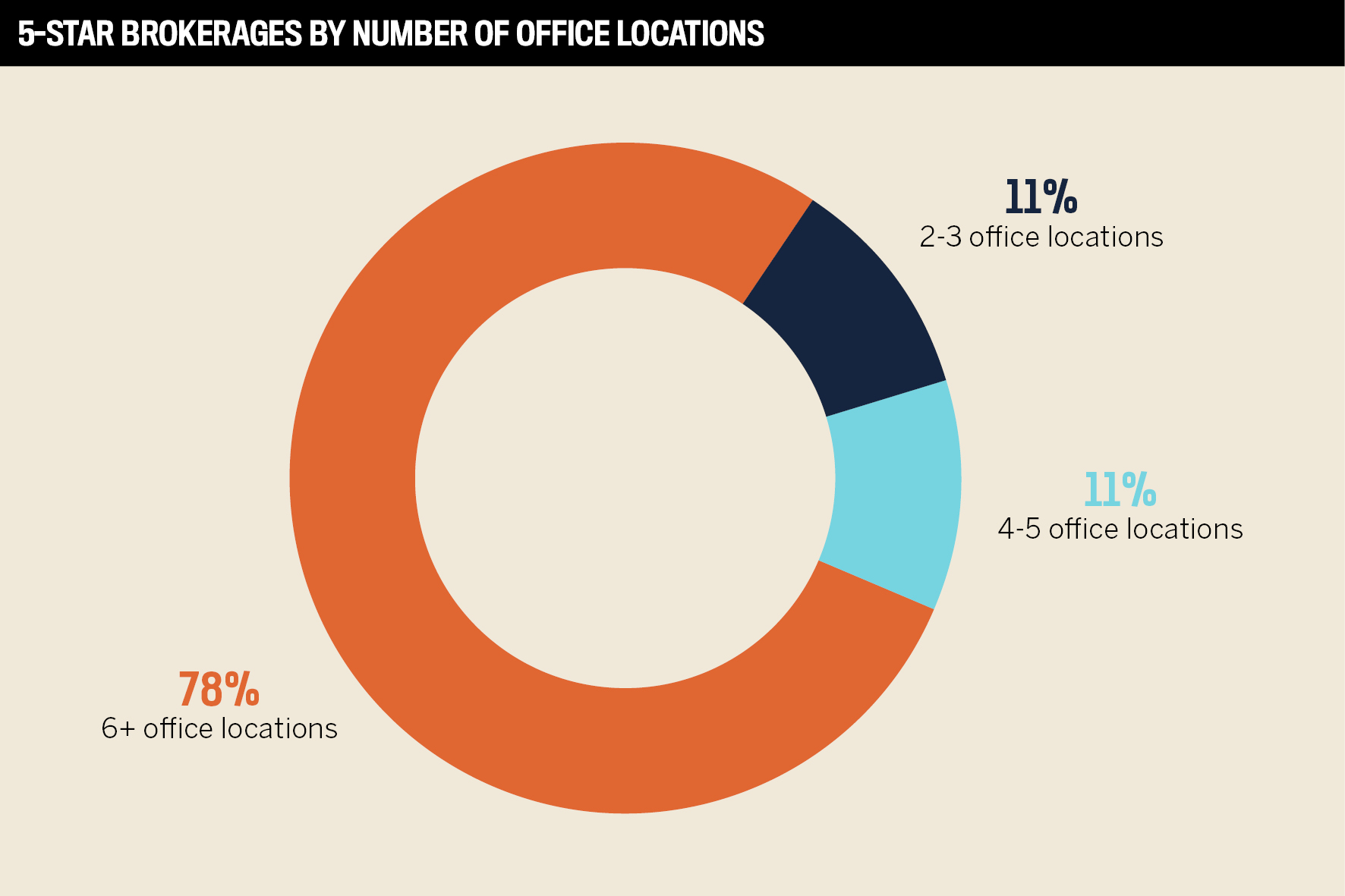 Canada's best wealth firms: fostering growth and innovation
Edward Jones Canada drove growth via a detailed plan that extends into the future.
"We created a technology modernization roadmap that lays out a three-to-five-year plan with significant technological upgrades or additions, and about 11 different areas," explains Klein-Swormink. "Recognizing the increased demand for high-quality advice and planning, investing in truly understanding our clients in multiple ways through insight gathering and social listening to really understand what it is they want to understand and know and learn, and what kind of advice they're seeking. And then we began to answer those questions."
As part of the process, the firm has added staff to ensure that they have the resources and skills to deliver for their clients.
Klein-Swormink adds, "We have built out our team, our capabilities, in terms of our high-net-worth planning team, in terms of our advice and guidance team, making sure that we have CFPs, and CPAs, and cross-border specialists all accessible to the field to help grow our planning capabilities, such that as we continue to advance in technology, when you marry the two together, we're able to provide that really customized experience."
Nour Private Wealth has adopted a similar two-pronged approach. In relation to technology, the brokerage's CEO explains, "We partnered up with HubSpot for the CRM. We implemented a part of our whole company system, financial planning. Then, we added another software called Conquest, which became part of connecting the information that we have in our database."
The other focus is on their staff and making them more valuable assets.
"We invest in our staff, employees, advisors, everybody, so we have a program that pushes them to improve their education. We've covered the costs of anything that they're planning to take. And we do a lot of training from social media to cybersecurity, financial planning, tax, and estate planning," says Nour.
The firm is also keen to expand and, having earned its license in the US, now has the ability to take on the assets of clients who have:
401(k) plans
IRAs
Roth IRAs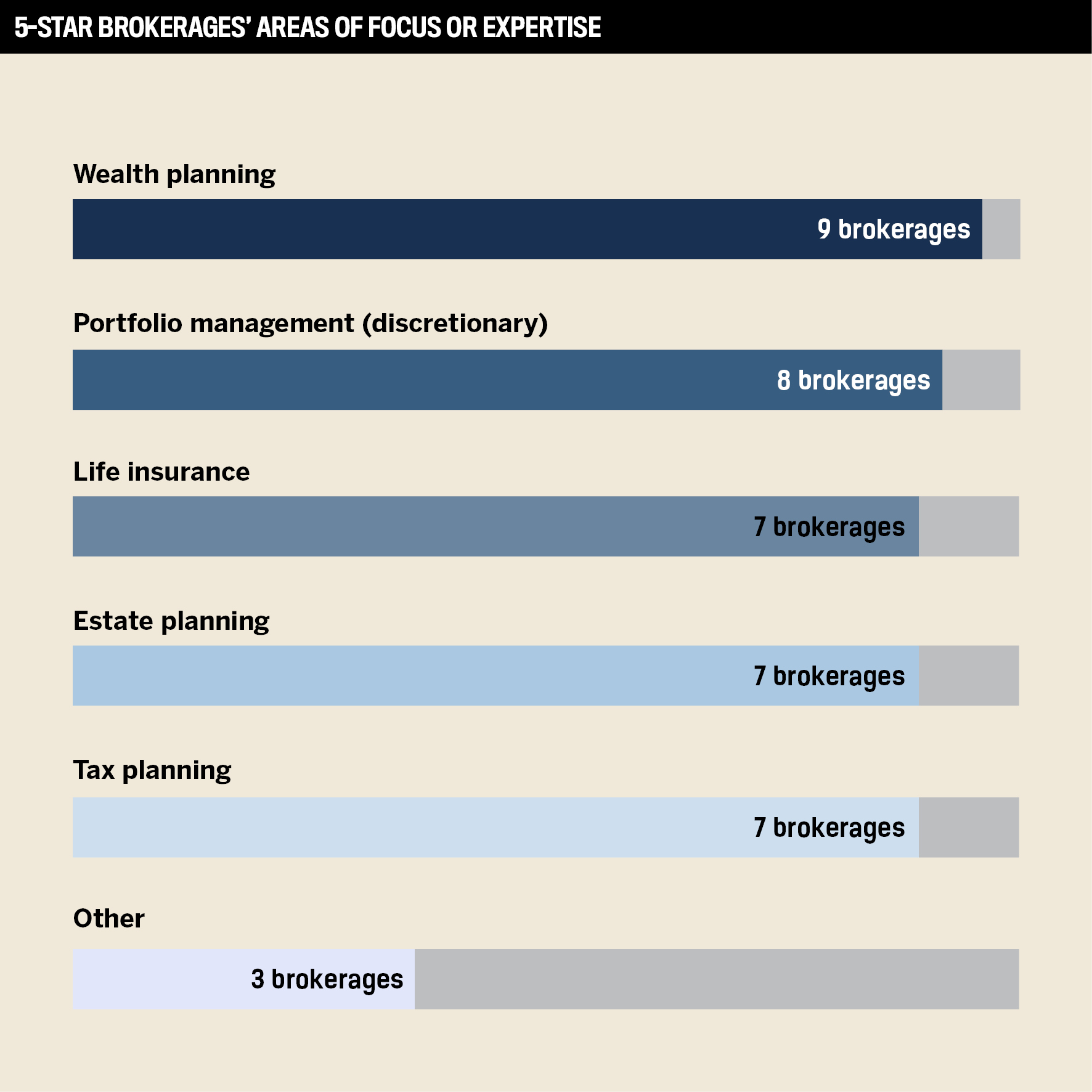 Culture and compliance
As for the importance of culture, Klein-Swormink says Edward Jones Canada's first core value is putting the clients' needs first. "We act with courage and conviction around those client needs to make sure we're consistently making the moves that need to be made to stay ahead of client expectations."
She adds, "We take really great pride in finding opportunities to take action to make the necessary investments in order to foster that culture that embraces diversity, creates opportunities for associates to really leverage their strengths."
Nour is also proud of the ethos that runs through his firm. "We take pride in having this very healthy culture where every single person helps each other out… The company is growing and before we start hiring people from outside of the company, we like to give a chance to people within the company."
Meanwhile, Klein-Swormink says good compliance is a "no brainer." "Reputation matters," she explains. "Trust is foundational to our business. Compliance is a key partner and ensures that we can grow and maintain that trust."
Regarding compliance, Nour says, "We put things in place – preventative measures – to help advisors avoid any mistakes. First and foremost to protect the clients, then protect the company and advisors… Sometimes mistakes happen but our job is to help them avoid or minimize these mistakes as much as possible."

Blue Harbour Financial
Harbourfront Wealth Management
iA Private Wealth
Nicola Wealth
Nour Private Wealth
Richardson Wealth
Wellington-Altus
Worldsource Wealth Management
Winners were judged by the substance of their nominations, based on specific examples of outcomes that were achieved and the relevant data to support their claims. The WP team carefully reviewed each nomination, examining how each brokerage had made a meaningful and tangible difference in the financial services industry.