Portfolio manager says Industry 4.0 should be in your portfolio but a broad basket is crucial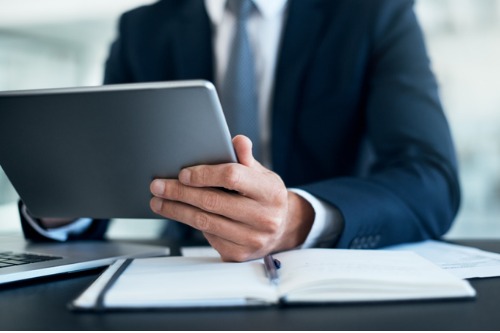 Technology companies' ability to pivot and shift when it comes to innovation means being diversified is vital if investors are to benefit from the growth of Industry 4.0.
Hans Albrecht, a portfolio manager at Horizons ETFs, told WP the tech sector has so much overlap that companies can change directions quickly depending on the areas they want to focus on.
This means that attempting to pick the next Apple or Amazon is fraught with danger, so having a broad basket of companies making inroads into AI and augmented reality means you are less likely to miss out when growth really translates into stock value.
He said: "It isn't like you are make shopping carts and that can overlap with toys – they are very different areas of manufacturing.
"In this area, Microsoft is a leader in the more obvious areas but guess what? It's making huge inroads in augmented reality. Chip companies, for example, can pivot very easily and, boom, that translates into huge revenue for [a company like] Xilinks, for example."
Many of today's leading tech companies already have their fingers in the likes of 3D mapping and cloud computing so they can pivot to whatever area they feel is most relevant or profitable.
Horizons ETFs offer its Industry 4.0 Index ETF (FOUR), a broad basket of such firms, while its Robotics and Automation Index ETF (RBOT) offers investors a narrower focus, as its title suggests.
"There is more overlapping and more pivoting, so the next leaders could be someone you don't anticipate," Albrecht said. "You could make the mistake of picking the wrong few stocks.
"You want to make sure you pick a basket of them and I'd leave that task to a manager who is more able to do that. If that's your wheelhouse and area of expertise, you can probably put together a portfolio. But I see it as an area where having that diversified approach is perhaps more important than any other area."
The portfolio manager believes Industry 4.0 is where the growth and the smart money is and that one only has to listen to what the top companies are saying to realise it's full steam ahead for AI.
Apple, he added, has said it's cutting back but not in AI, while Baidu has warned things are soft in certain areas but continue to invest heavily in cloud computing.
He said: "AI, at the moment, is much more efficient at looking at scans for tumours and scans than humans are. These areas are really world-changing areas.
"Google is a must-own, Amazon, while it's expensive, is a good holding based on their success and the fact they are doing things a lot better than everyone else, but I think investors should have a portion [of their portfolio] in the next iteration of growth; listen to what the companies are saying."