Do you suffer from Life Insurance SOS: Shame of Selling?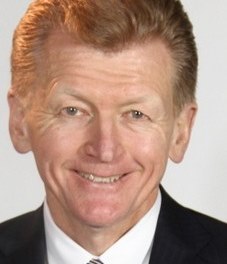 When you have life insurance SOS, everyone suffers. Life Insurance SOS is the "Shame of Selling Life Insurance"? It's a serious condition that not only affects your ability to earn an income but also affects your community.

When no one wants to sell life insurance, too few people buy it. That leads to those ten terrible words we see too frequently at the end of obituaries that proves life insurance SOS is alive and well – "A trust fund has been set up for the children". The good news is that you can inoculate yourself from life insurance SOS. Here's how:

Before it becomes chronic, research the stories of those families who have been saved – literally saved – because life insurance came to the rescue. Find a way to be on hand when a proceeds cheque is delivered to a widow and orphans. See their relief as they realize they will survive.

Then, look around to see the impact of no insurance on survivors. Watch for lost hope and the compromises that have to be made by surviving families. Feel their fear of the future. It's the saddest feeling.

Of course, life insurance does not replace a loved one. But, as my daughter told me when her mother died unexpectedly, far too early, it made the most terrible of days, less terrible. It made it survivable. Despite the terrible situation, life insurance gave Catherine hope. There's no quantifying the value of hope in desperate times. You'll discover, as I did personally, that families really do ask "Will we be OK?" In her case, it was just an hour later.

Proper life insurance saves families – real people. Professional life insurance advisors are lifesavers. You can be a life and lifestyle saver when you sell life insurance.

Remember these things any time your life insurance SOS flares up to minimize the symptoms and dramatically reduce their severity. Do it often enough and you will build up an immunity and finally cure life insurance SOS.

When you cure it, everyone will get better. This is why we call life insurance selling a noble business. It's not just for you.

The RUTA Report – Real Usable Tactical Advice – is provided exclusively to the Canadian Life e-newsletter each week by veteran financial industry consultant, speaker, writer and media commentator Jim Ruta. Starting at age 22, he led one of Canada's largest insurance agencies by age 40. Jim has been featured around the world including the MDRT Main Platform and has several best-selling books to his credit. He is Managing Partner of Boston-based InforcePRO Software, a unique automatic presentation from existing policies system.