Are you getting ready for a fast start in 2015? You should be.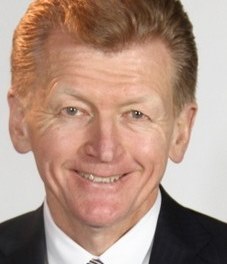 Are you getting ready for a fast start in 2015? You should be. Here's why – "As goes January, so goes the year." If you start fast, you will finish strong. If you're slow off the mark, you may never finish. Especially if you are a rookie, getting ahead of your production goals in January, means you will never look back.

On the other hand, if you get behind early, you'll end up looking to 2016 for the big comeback. The year will be a write-off before you know it. I'm not kidding. So, now's the time to prepare for hit the ground running when you return from the Holiday Season.

Some say that the Holiday Season is a bad time to sell so they do little or nothing in December because "You just can't." Even if that were true – and it is not – that means it would be the perfect time to get your best prospects in order, arrange appointments with them, ask for referrals and fine-tune your presentations. Take advantage of your downtime to build up your performance.

Send out direct mail letters on a great new concept or product to prepare you for calls in the new year. You can even arrange appointments for the new year. That sort of lead time makes it a lot easier to get appointments. How about sending out Annual Review letters to call on in January? Annual reviews are the perfect way to get people involved in their insurance needs starting with the insurance they already have. Doesn't it make sense to do annual reviews – you know, annually?

To help you do annual reviews, ask for my new PNA – Policy Needs Appraisal questionnaire to help lead a client through the review process. You can also send out my 60 Second Annual Review in a Holiday card so people can do a quick policy needs review on their own and then call YOU if they discover a good reason to have it done by a professional. And yes, I'll send you one of those too. Just email me.

A great way to get in front of a lot of clients and prospects early – and the business you will trip over just by doing so – is to set up an Open House for client and prospects for January. It's an easier time to book facilities and more cost effective too. This is also the ideal time to invite local professionals to an open house to socialize and network.

Lead your marketplace. Set January up to be a great month and you can have your best year ever. Put yourself on a winning pace for top performance. Be a pacesetter!

The RUTA Report – Real Usable Tactical Advice – is provided exclusively to the Canadian Life e-newsletter each week by veteran financial industry consultant, speaker, writer and media commentator Jim Ruta. Starting at age 22, he led one of Canada's largest insurance agencies by age 40. Jim has been featured around the world including the MDRT Main Platform and has several best-selling books to his credit. He is Managing Partner of Boston-based InforcePRO Software, a unique automatic presentation from existing policies system.