As the practice evolves and matures, advisors would be wise to fully analyze their business to determine if they are running their practice efficiently and optimizing profitability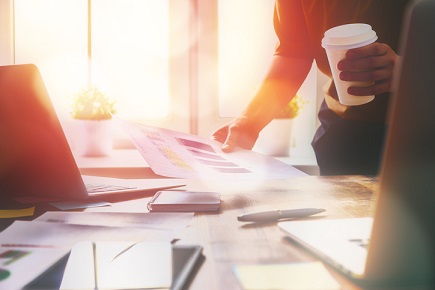 All advisors face the challenge of obtaining and retaining new clients. This is especially true for those entering the profession. Most new advisors are so concerned with creating a viable practice that their primary focus is on growing their number of clients. With this mindset, many advisors accept clients indiscriminately regardless of quality. This approach is cemented from the beginning of their careers and is very difficult to change. Yet as the practice evolves and matures, advisors would be wise to fully analyze their business to determine if they are running their practice efficiently and optimizing profitability.
High producing advisors manage their books differently; therefore some insight can be gained by comparing their books with those of average advisors. Most advisors agree that large new accounts are the most desirable and they believe that the greater the percentage of high net worth households in a book, the better. A study by PriceMetrix has shown that while the smallest accounts made up 52% of the average advisor's book, they only accounted for 9.3% of the total revenue. Not surprisingly, advisors with a lot of small accounts had increased client servicing costs which have potentially negative revenue implications. One of the biggest problems of small accounts is the time an advisor spends on servicing them while earning very little. Advisors who have not taken the time to analyze their practice may fall into this mess without even realizing it.
While top advisors decrease the proportion of small accounts in their books at a faster rate than average, the key is to only keep those that are part of a larger, more profitable relationship and farm out the small accounts that do not suit the overall practice. Terminating the less productive households will make room for more productive relationships.
Segmenting a practice's client base (delivering services that match the client's value) is an exercise that is challenging for even the most sophisticated practices. The first step is to decide how you would like your practice to look, who you enjoy working with, and how to strengthen your relationships with your best clients.
There are different metrics and qualifications you can use to determine where your clients fit with your business. How you decide to divide your book really depends on what is important to you. For profitability you can examine your annual revenue per client. For growth opportunities you can look at your client's profession or potential. For happiness and time management you can determine the clients you appreciate and separate them from the headaches who are more difficult to serve.
Once you have a thorough understanding of your book you can then divide your clients into segments. Align your clients into four groups. The top group is the A-clients, the highest 20% who consistently generate 70% to 80% of total revenue. Deliver top end service to these clients.
Your B-clients are those who are not quite your best revenue generators but they do have potential and you enjoy working with them. Selectively add to this group both high potential clients and clients who are a part of a particular profession or other niche on which you would like to focus.
The C-clients include the smaller accounts which do not generate much revenue. These households still get quality service but not as often as your best clients. This means you have more time to focus on your most profitable segments.
The fourth group, the D-clients, consists of your worst clients. They do not generate much in revenue or you do not enjoy working with them. They are time consuming and require more effort than they are worth. At minimum, the average mature book should disengage clients delivering less than $1,000 in revenue or those who take up a disproportionate amount of your time.
Once you have segmented your book according to whatever metrics and characteristics you have selected, you then need to develop a service model for each tier. For your favorite clients you may decide to meet with them 4 times a year; take them to dinner, mail them birthday cards, and provide them with exceptional personalized service. For your B-clients perhaps you can meet with them twice a year and communicate with personal emails and phone calls. For your C-clients and smaller accounts, meet with them once a year and communicate solely with generic emails and newsletters. For these clients choose some level of service which does not take up too much of your time. Finally, try and remove your D-clients from your practice altogether.
Reviewing your segments periodically is a good way to make sure that one group does not contain a disproportionally large number of clients. It also allows you to better understand where you are losing money, time and other resources.
Advisors need to find new ways to enhance their client relationships with their best clients and go beyond superficial touches and communications. They need to build strong bonds to succeed and not just be product salespeople. In particular advisors need to manage their brands, their processes, their technology and virtually all the key areas of their practices. They need to find something that works for them to strengthen relationships, enhance productivity and free up time to pursue growth opportunities. This approach will be helpful in attracting the types of clients that are becoming increasingly important to future growth.