There are ways to get out of the rut and start building a real 21st century financial practice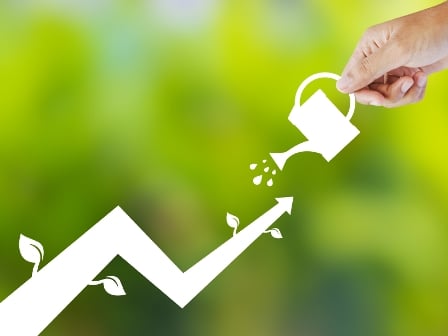 Many advisors are stuck in the past. In many ways they are lost in the nostalgia of the way it was and unwilling to look to the future without having one eye starring longingly into the rearview mirror. But there are ways to get out of this rut and start building a real 21st century financial practice. Advisors must be able to recognize today's challenges and opportunities and work at realigning their practice.
For advisors who are in control of significant assets, it is time to determine what changes are necessary to best meet the needs and expectations of your clients. This usually involves expanding wealth management solutions offered, connecting with outside experts, improving the personal service clients are receiving and getting into client acquisition mode. In order to break this down into simple bite sized parts, advisors should have such goals as: increase assets from existing clients; acquire new clients; expand wealth management services offered (financial planning, insurance or estate planning); refine service models; and enhance client loyalty.
One of the greatest challenges for financial advisors is time management. Efficient use of time is often a confusing issue because there are many opportunities to misuse it. As advisors spread themselves ever thinner and tackle from three to six different roles on average, efficient time management becomes harder and harder to achieve. Simple tasks such as reading e-mail; surfing the internet; data entry; or form completion could be sinking you into the quagmire.
A survey in REP Magazine / wealthmanagement.com 2013 has pointed to the increased burden placed on advisors as they work harder and longer hours on these activities:
Client management 23.5%
Client prospecting 13.1%
Financial planning 10.6%
Client presentation 9.6%
Portfolio management 16.8%*
Compliance 11.1%*
Market analysis 10.3%*
Trading 5.0%*
Interestingly the last four activities (*) take up 43.2% of an advisor's time and can be wiped off the plate by simply referring clients to the Transcend™ Separately Managed Accounts program. What could you do with more than 40% of your day freed up?
The most valuable use of an advisor's time is face-to-face time with clients. The goal should be to discover things that you are doing that perhaps you should not. With efficient delegation in place advisors can increase the capacity of the firm and their own personal free time. As your business grows, you may find that in order to continue to move forward you need to start handing over some of your daily to-dos to someone who can get the work done and free up your time for other, higher yielding business activities.
Replacing micromanagement with outsourcing has the effect of increasing your overall performance. And, most importantly, financial advisors can free up significant amounts of time that can either be redirected to client facing activities or simply more personal time. Embracing today's new investment and business realities in order to capitalize on potential opportunities requires advisors to envision things as they could be and make them happen. Or quite simply, STOP RUNNING IN QUICKSAND!