Rather than selling off your business consider an alternate strategy which will allow you to focus only on those parts of your business that you like the best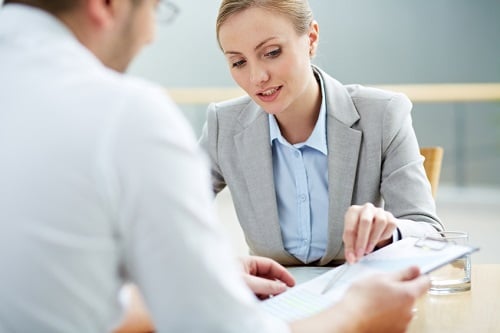 You've spent your entire career building your practice from the ground up and now you're thinking of selling it. You have a book full of loyal clients who you enjoy servicing but the pressures placed on your time is starting to wear on you. While many advisors seem doomed to work long hours into their "would be" retirement years, perhaps you're considering either selling your book or passing it on to a family member. There's only one problem: You're inextricably entwined in the business and you don't really want to fully retire.

As a personal services business, your clients trust and have a rapport with you; they like the way you treat them and handle their business. While that can make for lifetime customers, it can also make it difficult to sell your business to someone else. There are no guarantees that your clients will stay with the new owner and therefore the value of your business to a potential buyer might be less than you expected. Most advisors who seek to sell their firms won't get the price they're after and deep down they don't even really want to sell.

Another consideration when selling your business is finding an appropriate buyer. Many deals involve a price that's payable over time, and is largely contingent on how many clients stick around, so you have to be sure that the buyer is someone you trust to do a great job. Do they share a similar investment philosophy? Do they value exceptional service and look after their clients properly? How comfortable are you passing on your life's work to somebody else?

Another consideration is that once you sell your business, it's no longer yours. There is no going back so unless you're 100% certain you're ready to move on, a better solution would be to look at alternatives. Rather than selling off your business consider an alternate strategy which will allow you to focus only on those parts of your business that you like the best.

For many advisors, the best strategy for their later years might be to slow down, rather than retire outright. Offloading responsibilities can help a planner enjoy staying in business longer than they imagined. Outsourcing the activities that you enjoy the least could save you from the burnout that many veteran advisors face.

Rather than making a decision to abandon your business, you can evolve your business. If advisors are doing everything themselves; conducting annual client meetings, managing money, performing mutual fund research, portfolio construction and monitoring, handling ongoing administration and back office functions, it's no wonder that many feel burned out.

With that in mind, it's worthwhile to consider outsourcing as a way to free up time and bring outside expertise into the practice. These considerations can range from the delegation of a portion of the investment management function for some clients, to delegating all facets of the investment and administrative roles for all clients.

Working with a third party provider to handle everything from portfolio construction and management to rebalancing, compliance, research and back office support has been a fast growing trend among advisors over the past decade. Before choosing an outsource supplier, consider the following:
Look for providers that share your investment philosophy
Determine all fees and costs
Confirm advisor and client account minimums
Find out who is the firm's custodian
Ensure the technology is easy to use and integrates with your structure
Consider the ease of transitioning in and out of the plan
Evaluate the advisor and client logistics to change to the new business model
This is where Transcend can help out. We can free up your time so that you can focus on advancing your business to where you want it to be. We can be an extension of your office, handling your investment and administrative needs such as determining asset allocation, researching investments, selecting portfolio managers, and due diligence. On the administration side we take care of trading client accounts, managing client cash needs, managing fee based billing and reporting, as well as providing regular investment and performance updates to clients. Transcend will work with you to customize your service experience so you can work as efficiently as possible.

While the process of outsourcing can be a challenging one, the objective is to free up your time and energy so that you can focus on the activities you enjoy. By outsourcing these responsibilities, not only will you reduce your paperwork, but you'll gain time for yourself, your family and the rest of your business.