As investors hunt for yield and stability in a world characterized by low, even negative yields and unpredictable market swings, they more and more look to private alternative investments for relief.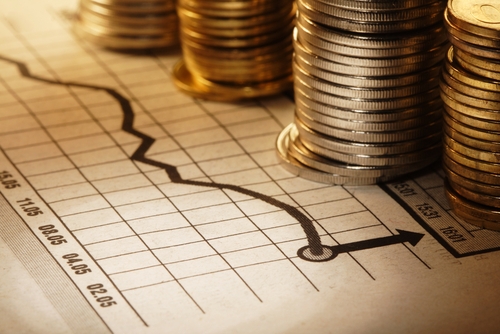 Guest editorial: Matt Barnes, associate director of sales, Centurion Asset Management Inc.

As investors hunt for yield and stability in a world characterized by low, even negative yields and unpredictable market swings, they more and more look to private alternative investments for relief.

This approach is best exemplified by the Yale Endowment Fund and is one that has been copied by institutional investors across the globe.

For Centurion Asset Management, staying private has meant our investment team can ignore the noise and focus on creating long-term value for our investors.

Why Private

Investors ideally seek out non-correlated assets to diversify and protect their portfolio; the idea being to avoid overweighting their equity holdings in certain sectors, countries and doing the same with fixed income through government bonds, corporate bonds and junk bonds (high yield). This process worked until the 2008 financial crisis hit the financial markets. The TSX was down 33 per cent, the Canadian REIT index was down 38 per cent, with some publicly traded REITs down almost 50 per cent. However, those who had added private real estate investments to their portfolio had a much different experience.

In 2008, the ICREIM/IPD Canada Residential Apartment Property Index (TR) was up 6.4 per cent. Public investments can have extreme and lengthy divergences from their underlying fundamental value. This stands in stark contrast to private real estate that is rationally valued based on its fundamentals and where the larger private market is trading. The public market noise has little impact. This focus on value and on cash flow has been why investors – big and small from across the world – have invested and continue to search for opportunities and invest in private real estate.

Opportunities in 2015

After the rental apartment building boom ended in the seventies with the introduction of rent controls and the advent of a condo development boom that has lasted over 30 years, there was very little activity on the construction of new apartments in Canada, yet the demand still existed and continues to grow today.

Although interest rates are low, not everyone can afford the current house prices; immigration in Canada has been steady and is predicted to continue on the current trajectory based on the Canadian government's immigration policy, and there will always be a group of people who chooses to rent. As our society ages, more people will be moving to purpose built rental to meet their housing needs.

Several older apartment buildings currently available for sale are in need of significant repairs making them expensive options at today's prices. Condo developers are facing bigger challenges today when it comes to obtaining financing from the banks. All these factors create an opportunity for the development of new apartment buildings. We are seeing significant growth in this area across the country.

Over the next 10 years, Centurion expects significant growth in the student housing sector. There are great opportunities. Universities are facing balance sheet challenges and have a commitment to provide first year students with affordable accommodations, leaving the second and higher year students to find their own accommodations. The need for purpose built student housing is growing; students want a place they can call home while still experiencing the university community and life. As the segment has professionalized, and the quality of accommodations improved, student expectations are increasing as well.

This presents a tremendous opportunity to grow a portfolio of the type of high quality investment grade properties that students are increasingly attracted to.

For investors, investing in a private REIT is the closest thing to actually owning a direct property, removed from the volatility of the stock market. It is a step removed from the headaches of managing direct ownership real estate while receiving income from the properties. It also offers diversification and access to economies of scale.

Matt Barnes is the associate director of sales at Centurion Asset Management Inc. in Toronto, Ont.