Portfolio manager had never uploaded a YouTube video two years ago, now he's 'gone social' and it's paying off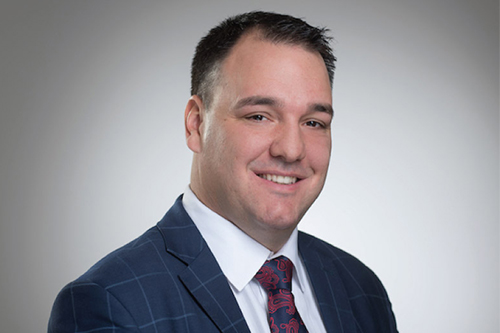 Rob Tétrault didn't have a Facebook account two years ago. He'd never uploaded a video to YouTube, and barely had a presence on LinkedIn. Instagram was a non-starter. The head of the Tétrault Wealth Advisory Group in Winnipeg was a ghost, as far as social media was concerned. That was until the start of 2018 when his marketing team came to him with an idea: "let's go social".
Taking advantage of his independent status, Tétrault spent the past two years diving into social media platforms with an energy and savvy that could only be described as "millennial". His team built a YouTube advice channel with close to 1,200 subscribers, a Facebook page with more than 3,000 likes, and a personal LinkedIn following of more than 4,000. Social media has become a lynchpin of Tétrault's prospecting strategy.
"We've had some really good success," Tétrault, Portfolio Manager at Tétrault Wealth Advisory Group and Branch Manager at Canaccord Genuity Wealth Management, told WP. "It took a while, we didn't see anything at first. But coupled with our strong prospecting campaigns we've had some meetings out of it, and we've actually converted some business. It's been really, really exciting."
After Tétrault's marketing team convinced him to go social, he committed wholesale. He told the team they would produce medium-to-high quality content delivered across multiple channels with regularity. YouTube videos would go up every three days. They'd post blogs, they'd record podcasts, and they'd post on digital channels like Facebook and LinkedIn. The team knew that stale content is the enemy of social media success. They invested in search engine optimization (SEO) and kept the content "green". For all their commitment and strategy, though, they didn't see immediate results.
"You can imagine what happens when you first post a video on the benefits of an RRSP contribution," Tetrault said, laughing. "You're not going to get any views. It was discouraging at first, but we kept with it."
Tétrault initially had one misgiving about the strategy. He worried that posting free advice on YouTube might be "giving away the store", and that potential clients might take his insights and run with them on their own. He accepts that some people might try it but believes it takes an advisor to pull off the complex moves he talks about and situate them in a wider overall investment context. Rather than giving away free info, he's building trust with potential clients before they even walk in the door.
Tétrault's social media presence might be unmatched among advisors in Canada. He says that's because most advisors attached to a larger firm or a big bank are hamstrung by their compliance department. Given the size of those operations, it's understandable that a compliance department would limit what their advisors can say on social media.
As an independent advisor with Canaccord Genuity, though, Tétrault has the freedom to speak and an amenable compliance department willing to make sure the content he produces is solid. It's that independent status that allowed him to fill the void for social media advice.
Tétrault's social media presence takes a lot of work. He regularly comes in on weekends to record a video or write scripts. He has to keep his segments brief and digestible, testing his writing skills. He's also had to shake off the negative reactions any online content inevitably picks up.
"We have a lot of trolls that like to chirp our videos," Tetrault said. "Some days I'd take offence to one guy commenting from Denmark about my tie or something like that. I'd tell myself 'who cares? Just this one guy?' Don't worry about the trolls."
Tétrault's key to social media success is commitment. More than avoiding negativity, an advisor looking to push their practice on to social needs to be ready to work with a host of third parties crucial to any digital marketing success. They need to put money behind their plans, buying cameras, mics, studio spaces and SEO services. They need to put in the time to make sure their content is fresh, green, and relevant.
"Don't be shy," Tétrault said. "Learn from mistakes and don't give up."