Candice Bangsund sees an upside in equities on the back of dovish central banks and a potential resolution in trade disputes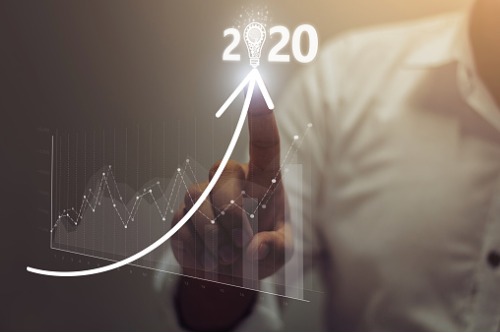 Candice Bangsund is taking a positive outlook for 2020, on the back of a 2019 defined by market-friendly central bank decisions.
In an outlook/recap video, Bangsund, Vice president and portfolio manager, global asset allocation at Fiera Capital, laid out her thoughts on the past year, and the ways to find value in 2020. She thinks that a combination of amicable settlements in the US-China trade dispute and the lagged impact of reflationary central bank decisions could catalyse a global economic restart in the coming year.
"In this goldilocks environment of improving growth prospects and supportive central bank policies we expect equities to outperform bonds in 2020," Bangsund, who is a part of Horizons ETFs' active fixed income ETF advisory team, said in the video. "On the fixed income front government bonds are extremely overvalued in our view."
She thinks that investors are overly pessimistic on the state of the global economy and have piled into bond markets as a result. Those investors are exposed to a positive economic surprise that could see bond yields move higher and prices lower in 2020.
Equities are where Bangsund still sees upside. She thinks the coming expansion in equities will be driven more by fundamentals than 2019's central bank motivated growth. There's also still a lot of cash on the sidelines, put there by nervous investors in 2019, ready to redeploy into equities if the global economy starts ticking upwards again.
That doesn't mean sticking to the equity strategies that worked in 2019 will carry an investor through 2020. Bangsund thinks the growth driven by US equity outperformance has already run its course. Investors are going to look for opportunities in cyclically oriented value space.
"This will have positive implications for the Canadian equity market which is inherently a value play," Bangsund said.
She also thinks the TSX is trading at a significant discount to the S&P 500, giving the Canadian exchange "room to run" in the coming year.
Emerging markets, too, are a compelling area for growth. The "underappreciated" asset class has born the brunt of US-China trade tensions, but any resolution on that front combined with Chinese easing should make a compelling case for emerging market investment.
The lagged impact of central bank decisions can be pretty well counted on in the coming year. A resolution in US-China trade disputes may prove more unpredictable, but Bangsund thinks any positive noise on that front will have major impacts for 2020.
"We've seen some notable progress to date. There seems to be a willingness to come to some sort of deal on both sides," Bangsund said. "This would remove a key overhang from the global economy and sentiment in general."