Distinguished industry veteran says first steps have been taken to bring balance to regulation and economic growth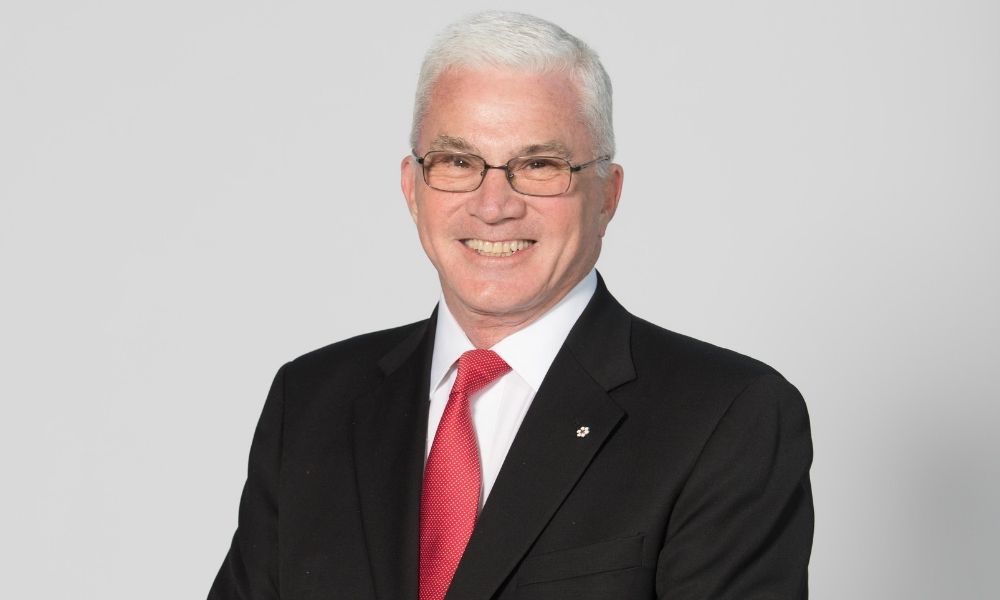 Thomas Caldwell is the chair and founder of Caldwell Securities Ltd and was inducted into the IIAC Investment Industry Hall of Fame in 2014. Here, he shares his thoughts on the work of the Capital Markets Modernization Taskforce.
Kudos to the Ford government and to the Capital Markets Modernization Taskforce. Securities regulation can be both tedious and mind-numbing. It is certainly not the stuff of vote-getting.
Though not widely recognized by the public, securities regulation is critical to economic growth, employment and innovation. It is good to see a government aim at substance versus show or photo opportunity issues.
Having been an investment professional for more than 55 years, I have seen numerous changes in the investment industry. Some for the better, but not all. At many times during that period, regulation has fallen behind or failed to efficiently address the substantive issues at hand.
Regular reviews are important and those reviews have not been as frequent as necessary nor as mandated. Industry changes have accelerated dramatically in recent years in terms of product innovation, trading techniques, strategies and market participants.
Recently, we have seen an explosion in retail account trading by do-it-yourself investors. Some even cite these new arrivals as pushing technology and social media companies to stratospheric valuation levels. Whatever the current issues, it is important for regulators to keep up and also to self-evaluate.
Remember, when automobiles first came on the scene in Toronto, they had to be preceded by a person waving a lantern. The role of regulation is so important that regular, outside reviews, division of powers and industry interface are critical.
Checks, balances and external inputs are required for registrants so it is obvious that the same requirements should hold for regulators. Regulation in every area begins with the best of intentions, yet time, events, personalities, pressure groups, momentum and even agendas can undercut original intent.
When I founded Caldwell Securities Ltd. over 40 years ago, there were many similar companies generating ideas, funding new enterprises and serving clients, often across generations. There are now only a handful left. Competition, tastes, cost and time burdens have taken their toll.
One might say "so what?" Well, the "so what" is less choice in terms of advice, ideas, service, new Canadian industries and companies which, as a result, produce economic growth, innovation and jobs.
The fact that large bank controlled firms dominate the investment landscape may have some merit, but it also means that investors are increasingly placed into their or other entities' packaged products. This may be a positive for some investors, but it means an industry focused on larger, often slower growth companies. They are typically not innovators. Frankly, these larger investment industry players also tend to dominate the regulatory agenda.
They have the staff to address process and procedure-based regulatory burdens. A further point would be that "one size" does not fit all in regulating our industry. Investing is a fast-moving exercise and frankly, regulators can find themselves proceeding along a line that diverges from the real economic issues at hand. In some cases, regulation can become counter-productive or even destructive to growth. Yes, I am obviously aware of the need to protect vulnerable clients.
Frankly, few investment advisors wish to take on those accounts. Also, there are a lot fewer innocents in the market than people believe or want to believe. Investors now are generally very well informed. Emotions are the real risk in markets and good advice can help to quell them in order to make better decisions for gains or loss containment.
What we need to do is look at how capital markets are serving the majority of Canadians now and in the future. This includes Canadians who do not directly participate in our capital markets but whose economic well-being is dependent upon the proper functioning of those markets. It is refreshing for the provincial government to take this first positive step to bring a balance between regulation and economic growth.