Regulator takes disciplinary action against company for supervisory and operational failures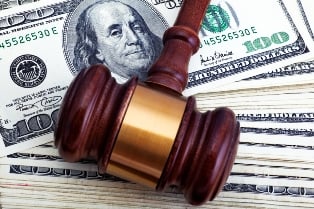 A broker-dealer has been hit with a $1 million fine after it made both supervisory and operational failures linked to its record keeping.

The company in question is JPMorgan, which has seen its JPMorgan Securities arm hit with a $775,000 charge; and its JP Morgan Clearing Corporation wing hit with a $250,000 charge from Finra. According to the Finra disciplinary action document, the firm failed to provide certain necessary information to customers on several occasions from 2006-2014.

Specifically, JPMorgan Securities is accused of failing to send investment objective letters to more than 3,000 clients at the company's global wealth management unit.

In addition, it is alleged that the company did not send copies of its account records to 1,300 private bank customers as is required within the 30 day period after an account is opened. Furthermore, it is alleged that the firm didn't deliver transaction confirmations to in excess of 7,000 of its private bank consumers.

In another allegation, the regulator accuses the firm of not correctly monitoring its outside brokerage accounts for nearly 2,000 of its employees and states that it also failed to preserve some customer correspondence.

Meanwhile, JPMorgan Clearing Corp is alleged to have not sent annual privacy notices from 2011-2013: affecting 965,000 account holders.