Rob Edel understands that all asset classes have their time – and that's why he's now moving into private investments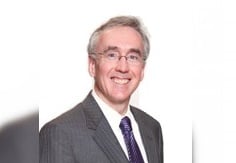 Name: Rob Edel
Title: Chief investment officer and portfolio manager
Firm: Nicola Wealth
Location: Vancouver, BC
Years in the industry: 32
Certifications: CFA
Nicola Wealth CIO and portfolio manager Rob Edel got his start in the financial industry in the late '80s and has seen plenty of different scenarios play out in the market. This led him to the realization that all areas, asset classes and sectors have their own cycle, which creates opportunities. Understanding the workings behind trends and how to place them into a longer-term view became the basis of his strategy.
Edel has had a passion for investing his entire life. He began buying stocks when he was in high school, took the Canadian Securities Course when he was in Grade 12 and followed it with Portfolio Management Foundations at university. He went on to work with TAL Global Asset Management prior to its acquisition by CIBC, where he managed a US equity portfolio, before joining Nicola in 2003.
Today, Edel says his strategy is about working toward being well diversified. "It's an uncertain world and a tough investment environment," he says. "We try to have diversified portfolios, making sure the diversification is real because, in times of crisis, correlation tends to move in one direction. You have to make sure you don't have any hidden risks, find asset classes that give you different exposures, protect clients' wealth within those asset classes, and make sure you manage it the best way."
To accomplish that diversification, Edel has turned to private and alternative investments, which he believes are experiencing their turn in the cycle. "We have an in-house team that is making investments in real estate," he says. "We have several funds in that area; it is a large part of our client portfolios. We also created a private equity and private debt pool. There is an offset to that – you are giving up liquidity when you move into these classes and need to be aware of it."
"Everything is more expensive. When you look at an entire portfolio, across asset classes, everything looks expensive, and there are no safe assets anymore"
Risk is usually associated with private and alternative investments, which is something Edel acknowledges, but he says the performance has resulted in capital flowing in. "We still think that, from a diversification point of view, clients and investors need to move more in this direction," he says. "We do see opportunities from a valuation, return and diversification point of view."
One of the reasons Edel has been more open to private equity is the pricing differential between it and public equities. When public equities are valued higher, this allows for private investments to make up the differential if the company goes public. While he adds that his team isn't as excited about the area as they were five years ago, because of the amount of money that has moved into the space, he still sees benefits.
"We still think they are there; it's just harder because you have seen an increase in private equity valuations," Edel says. "It's not as prevalent as it was in a world where interest rates and cost of capital have been driven down to practically zero. We still think you have an advantage; it's just not as much as before."
Yet private assets can be a way to gain the returns clients are looking for, especially in light of current volatility. "Non-correlated assets play into favour," Edel says. "Having assets that aren't marked to market can help. We are also aware that there is a difference between price volatility and actual volatility. You have to make sure you are buying quality assets, whether public or private."
Staying on top of quality investments is one of the reasons Edel believes active management remains important. While fee compression has given rise to more passive investments, he says active management is vital for certain asset classes – especially when the current bull market eventually ends.
"There are implications for passive investing in bear markets when money starts coming out quickly that most investors aren't aware of," he says. "I also think that the amount of money that goes into passive, and what it does to the valuation of certain companies, is creating opportunities in the broader market. In this environment, value isn't being rewarded, but it is causing a disconnect with valuations, which, at some point for patient investors, will be realized."
Valuations are one of the biggest challenges Edel sees today. "Everything is more expensive," he says. "When you look at an entire portfolio, across asset classes, everything looks expensive, and there are no safe assets anymore. That makes the job of creating diversified portfolios harder, and it puts more of an emphasis on trying to find that diversification. It is an extraordinary time as an investor – central banks are driving you up the risk curve, and I think investors have to be wary of that."
While the answer for Edel right now lies in private equities, he says it's important for portfolio managers to always keep an open mind. "I spend 80% of my day reading," he says. "It's being aware of all the things happening in the different asset classes and markets and trying to have as big a network as you can to understand where the risks and opportunities are."