By using a top-down portfolio management philosophy based on the statistical data behind ETFs, Mary Hagerman removes emotion from the equation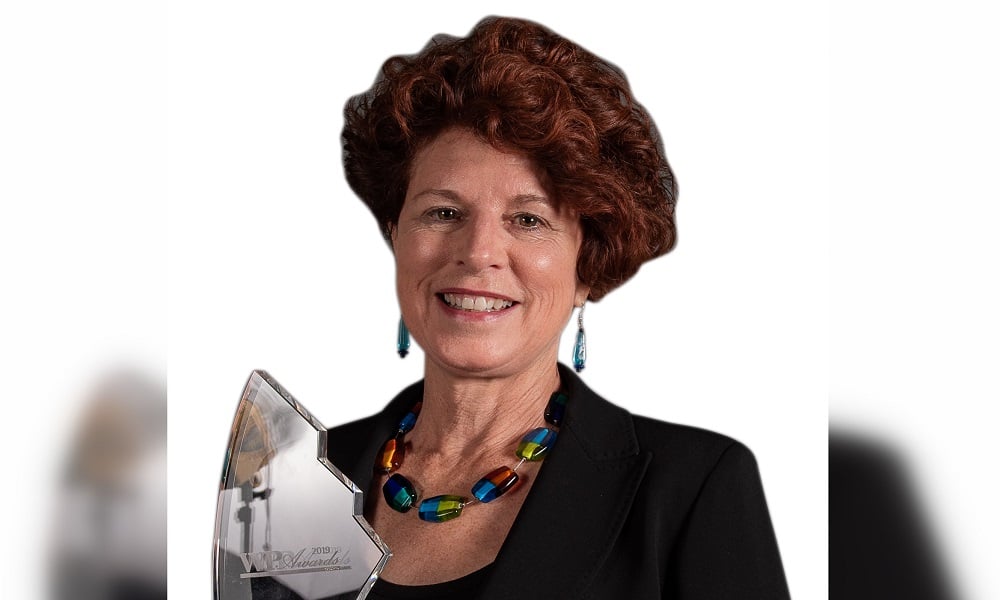 Name: Mary Hagerman
Title: Portfolio manager
Practice: Hagerman-Archambault Group
Firm: Desjardins Wealth Management
Location: Montreal, QC
Years in the industry: 30
Certifications: FCSI, CIM, F.Pl
Managing clients' emotions and expectations is one of a portfolio manager's most important jobs. Mary Hagerman of Desjardins Wealth Management has found that the best way to do this is by using ETFs, and the research and data behind them, to separate emotions and investing.
"Going back to the financial crisis, one of the overwhelming outcomes was that if you could manage your clients' emotions, keep them in the market and have them not sell at the worst possible time, then you actually came out unscathed," says Hagerman, who has been an advisor for more than 30 years and a discretionary portfolio manager for around a decade. "If you could stick with your strategy and not try to trade your way out, or even buy the dip, you were better off. I have always been a top-down portfolio manager. That convinced me it was the way I wanted to continue managing clients' money, with an emphasis on keeping emotion out of the investment process. I do that through the tools in the portfolios – ETFs, which essentially have no active management."
Within her top-down approach, Hagerman manages all of her portfolios around a benchmark. "If I feel a particular conviction to overweight a geographical area, add a sector or enhance a position, I do it based on research I consult," she says. "I go with a consensus view as opposed to contrarian. I am looking for ETFs that will fulfill the portfolio model based on my benchmark indices."
Having conviction is something Hagerman believes is crucial for portfolio managers, because at some point their strategy won't be winning. "You have to have conviction in the way you manage money and stick to it throughout all phases of the market," she says. "I have a methodology for creating and managing portfolios that I stick to and that I am not going to change just because of a period of volatility."
The combination of managing emotions and remaining committed to her strategy has helped Hagerman navigate all phases of the market cycle.
"Right now, we are in this extended bull market that is not so much about what you own as what you don't," she says. "My focus is on staying broadly diversified based on my benchmarks and not getting sideswiped by overweighting a position that doesn't work in the portfolio. I think the challenge now is to stay invested in the market, which I think will continue to offer value in the cycle, but at the same time have a defensive approach.
"I have to hang on to my long-term strategy and communicate that to clients," she adds. "If I don't think there will be recession in the next year and I think clients should remain invested in the overall portfolio they have for their risk profile, then it's a question of not trading around volatility, but maintaining a stance that reflects my view of the markets."
Much of Hagerman's current strategy was built around the lessons of the 2008 financial crisis, which also happened to be when ETFs were just starting to grow in popularity. That's part of the reason she has given them a starring role in her portfolios.
"You have to have conviction in the way you manage money and stick to it throughout all phases of the market"
"Last year, ETFs outsold mutual funds – 2018 was a big year, the year ETFs took first place as to what investors and portfolio managers were using," she says. "ETFs play a big role because of their lower fees, and the growth of the product has allowed individual investors to have the same access to the market as institutional investors at pretty much the same cost."
Leveraging the cost and transparency benefits of ETFs has been a successful recipe for Hagerman. In May, she was named ETF Champion of the Year at the Wealth Professional Awards, and she has no intentions of deviating from what has worked.
"I think the biggest challenge is to stay on top of the client relationship and the emotions investors have regarding money," she says. "What is often the trigger to people doing the wrong thing at the wrong time is based on the relationship. I think the here and now for asset managers is backed up by the right connection with clients and controlling their emotions."