Asset allocation strategist says Governor's rhetoric "opens the doors" for busy year ahead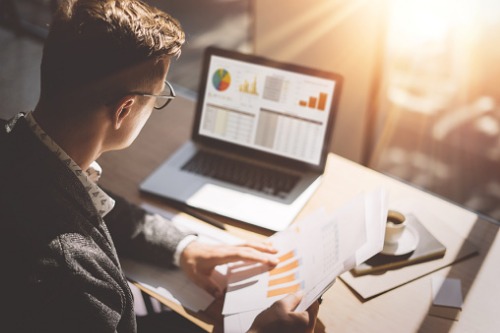 While the 25 basis points hike from the Bank of Canada surprised few yesterday, a leading strategist said Governor Stephen Poloz's rhetoric has opened up the doors for 2019.
Poloz, who raised the benchmark interest rate to 1.75%, referred to the new USMCA trade deal and the approved liquid gas project in British Columbia as reasons for optimism.
Aside from a proviso about the US-China tension, Jeff Weniger, asset allocation strategist at WisdomTree, said the statement alluded to the belief that the economy is in robust shape.
With reservations, including around the Vancouver housing market, Weniger did agree with Poloz that the economy - like in the US - is operating at capacity and it seemed he was keen not to let the gap between Canada and the Fed's rates widen too much as we head into 2019.
*RATES 'WILL NEED TO RISE TO A NEUTRAL STANCE': BANK OF CANADA

— Michael Hewson 🇬🇧 (@mhewson_CMC) October 24, 2018
With nine BoC meetings scheduled before the end of next year, it raised the prospect of a 2.75% rate by 2020, although Weniger stressed that 2.25-2.5% remains the consensus.
He said: "It's a boring little consensus that we were going to get these fits and starts. That's basically what we've been getting out of the Bank of Canada for a year or two – OK, we're going to tighten and then we're going to sit here and think about it, skip a few meetings and then get around to doing something!"
He added: "Now it seems that January could be a live meeting and, with this Bay Street view that 2.25-2.50% is the consensus, it would seem to me that if there was to be a surprise either side of that, if anyone is going to prove correct on the outside of that, it would seem that 2.75% would have the upper hand at this point."
Meanwhile, CMC Markets chief analyst Michael Hewson said he was not surprised by the BoC hike and put it down in large part to the removal of uncertainty around the trade deal.
He said: "A rising oil price, the recent USMCA agreement to replace NAFTA has removed a significant layer of uncertainty over the Canadian economy, where unemployment is around 15-year lows and though inflation dropped sharply from 2.8% to 2.2% in September, it still remains well above the Bank of Canada's target rate, while core prices are at eight year highs of 1.9%.
"A decline in August retail sales of 0.4%, along with a monthly decline in September CPI of a similar amount would appear to suggest that Canadian consumers are slowing down on spending. The decline in the headline CPI number while welcome is more noteworthy given that we saw a fall from 2.8% to 2.2% which would appear to show that this year's previous rate hikes are now starting to trickle down."
Follow WP on Facebook, LinkedIn and Twitter