Frustration mounts as wealth exceeding a quarter of the country's economy remains frozen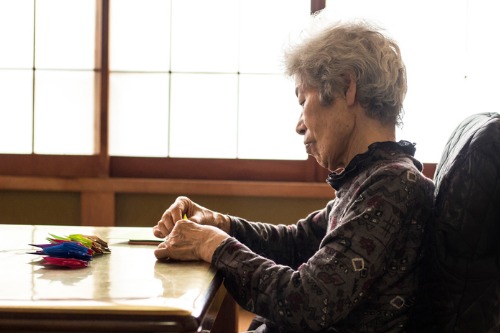 Canada's aging population has become a major area of concern, with investor advocates, regulators, and other stakeholders in the financial industry stepping up efforts to ensure they're financially protected.
Much of the work has centered around improved educating industry professionals on how to properly deal with elderly clients, as well as watching out for and punishing entities that exploit such vulnerable individuals. In contrast, one country across the world has taken a different approach that is causing frustration on various levels.
Research by Dai-Ichi Life Research Institute has found that as of March 2018, Japan saw a mountain of frozen assets held by sufferers of Alzheimer's and other forms of dementia grow to 143 trillion yen, or US$1.3 trillion. The amount is estimated to be more than a quarter of the country's overall economy, reported Bloomberg.
According to the report, relatives of dementia sufferers frequently feel overwhelmed as they deal with savings and investments for their loved ones. Policymakers have to thread the needle of safeguarding that wealth without smothering their potential to bolster economic growth. Brokerages are also frustrated as they see lost opportunities to gain business in a shrinking market.
"We need to create new societal rules, financial products, and financial advice systems that address the cognitive capabilities of the elderly," said Kohei Komamura, an economics professor at Tokyo-based Keio University.
Different movements are under way to address the issue. Major financial players are working on products to let those living with dementia put their money in trusts, or bequeath assets earlier in life. Upon the government's recommendation, others are looking at allowing such individuals to split their accounts into living expenses and savings in order to guide eventual custodians of the money on how to manage it properly.
But a government plan urging people to name family members, friends, or lawyers as financial guardians for over five million Japanese sufferers of dementia remains vastly unpopular with a pickup rate of 5%. The country's labor and welfare ministry is shoring up the program with more support from legal experts and advisors to support relatives who may not be comfortable making decisions to sort out savings and investments.
Misuse of savings held by the elderly is another danger the government has its eye on. National Policy Agency data indicates that in the first seven months of 2018, fraudsters who largely targeted the elderly, bilked Japanese citizens out of 20.2 billion yen; in more than half the cases, it didn't take more than a phone call from con artists saying "it's me, I'm in trouble" to get victims to transfer their money.
Most banks have started to put a daily cap on the amounts that can be transferred via ATM. Regulations governing financial securities providers also prevent older people from buying risky products they don't understand, with managers being required to interview clients over 75 before sales staff can recommend complex products to them.
Not every elderly investor appreciates those safeguards, however. "They think I've gone doolally just because I'm old," 83-year-old Toshiko Tanaka told Bloomberg. "That's infringing my rights [to invest as I please]."