WP's CEO of the Year draws critical lessons from launching Emerge Canada during the pandemic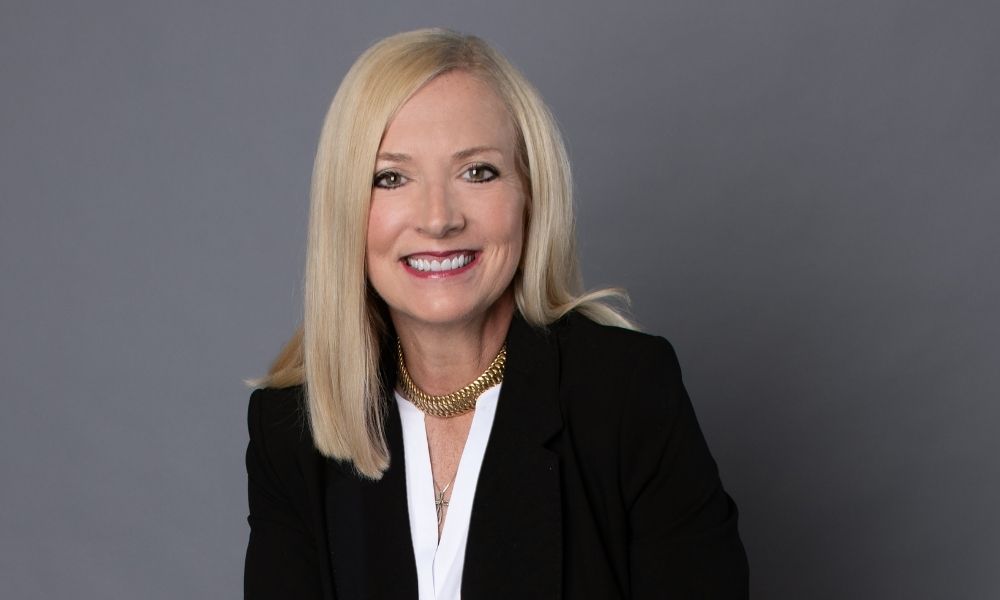 Launching a business is tough: doing it in a pandemic even harder. And, if you're also the first woman owner of an exchange-traded fund (ETF) fund, with bases in two countries, it's time to start culling the lessons to pass to others.
"I rarely talk about my career, but I think it's important," Lisa Langley, CEO and Founder of Emerge Canada, who also described herself as a portfolio manager, told Wealth Professional (WP).
Langley, who has been named WP's CEO of the Year for 2021, will speak at the online Women in Wealth Conference on Dec. 7. You can register for it here.
"I think that, while the landscape is changing, women need to think out of the box and also become risk-takers," she said. "So, I'll talk at the conference about how that can be done where it's not overly hazardous to your health, your children, and all the other responsibilities you have."
Langley, whose dad was a financial advisor, worked for a major bank for a decade before deciding she wanted to start her own business. She launched Emerge Capital Management Inc. in the U.S. in January 2016, then Emerge Canada from Toronto at the end of July 2019. She's CEO, founder, and majority owner, of both.
"It was an incredibly tough journey to become the first women ETF fund-owner," she said. "One of the biggest learnings is that you can't wait for opportunities; you have to make them."
Langley said it was a watershed when the Securities Commission allowed her to become the first women who owned an ETF-fund company. While she was honoured to be approved, "it was hair-raisingly difficult and emotional. But, in the end, we had victories, and that's really all that matters. Now, it's a matter of making sure that, through smart moves and a talented team, we continue to make progress. And that's really the next phase: jumping it up a notch."
When Emerge Canada began in July 2019, it launched five ETF funds because, she said, "I felt that we had a window in time to really make a mark, and that we had to come out swinging." But, then, "we pretty much had everything in the world thrown at us." There was some regulatory complexity around the U.S.-listed ETF. There was investor confusion over the U.S.-listed versus Emerge Canada ETFs from their sub advisor, Cathie Woods, of ARK and then the pandemic hit, and everyone was forced to start working from home. So, Emerge launched a lot of advisor webinars.
Langley said Emerge began humbly: "as a new independent ETF company trying to make a dent when there was so much news about the world falling apart and we were trying to sell new ETFs that really didn't have any assets or a track record. We had a famous sub-advisor, but we didn't have a lot of the things that everybody else had."
But, there was even a silver lining even during the pandemic as she noted advisors were suddenly answering their own phones, so her Emerge Canada staff could directly provide them with service and support, and "we came out of all that with a really strong base of business, a strong group of advisors supporting us."
Emerge Capital in the U.S. now has close to $2 billion in assets under management while Emerge Canada has about $300 million, and Langley said would have been more without all the cross-border fund confusion. She's planning to launch at least three more ETFs, even while she's examining the lessons learned from her experience.
"We're wiser for it and more resilient, and we have to continue to reach out in ways that are different," she said, noting that while technology can help, finding new ways to reach out, communicating, building relationships, and listening to advisors' feedback are key to growing a successful business. "We punched above our weight. We're still very much trying to do that. We're trying to manage our growth smartly."
The lessons she's learned, so far, are to find a discrete area to add value, define an audience, work on a small focus, but provide service and support, and direct your energy to those whom you think you can help, and you can do well.
"Pick your post and, if you don't try to be everything to everyone, you have a good shot," she said. "If you try to be everything to everyone, you get washed up."
Langley's pleased because she gained the experience she needed to create a sustainable wealth management organization that she hopes will last.
"It's not my intention to sell," she said. "It's my intention to make this something that is truly focused on diversity, impact, performance, and exceptionalism. The path has been tough, but the learnings have been very good."
"Women can be incredibly resilient. Failure was never an option," Langley added. "But the women in wealth who are successful in this industry have learned how to rise above, roll up their sleeves, get their hands dirty, and just really figure out the smartest ways to get things done."