Emerge Canada CEO reveals the progressive, future-focused thinking behind new suite of ETFs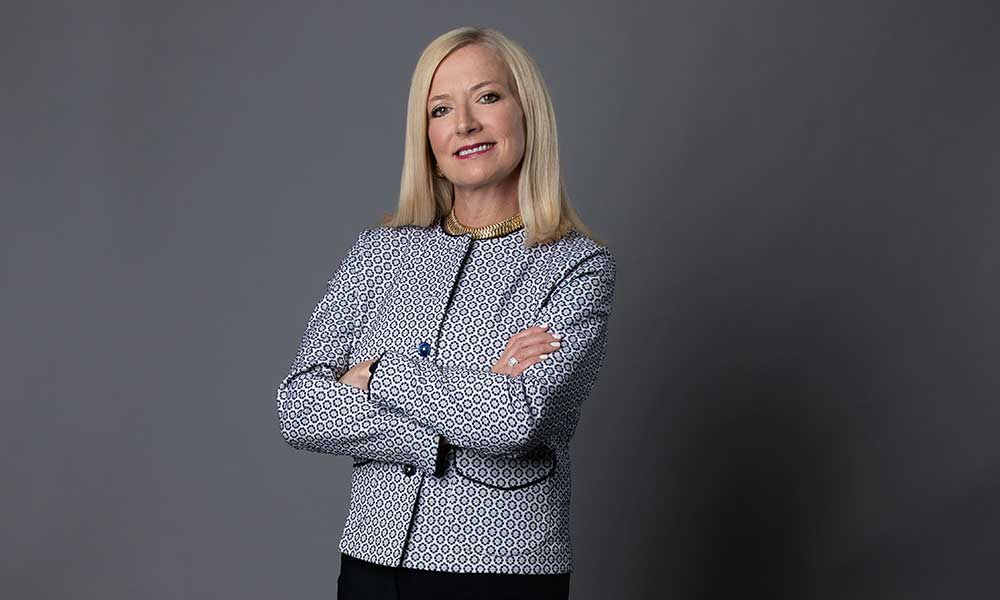 Earlier this month, Emerge Canada expanded its lineup of ETFs with the introduction of five new sustainable ETFs.
The five ETFs, which were launched simultaneously on the Canadian NEO Exchange and the Cboe BZX Exchange in the US, include:
Emerge EMPWR Sustainable Dividend Equity ETF;
Emerge EMPWR Sustainable Select Growth Equity ETF;
Emerge EMPWR Sustainable Global Core Equity ETF;
Emerge EMPWR Sustainable Emerging Markets Equity ETF; and
Emerge EMPWR Unified Sustainable Equity ETF, which invests in a selection of equity securities held by the other EMPWR ETFs
The ETFs are sub-advised by talented U.S. and Canadian-based investment managers, each of which are women-run investment firms with strong track records. They were introduced as the initial offering under Emerge's new proprietary EMPWR initiative, a program designed to support and highlight women-led investment managers while promoting sustainable investing.
Shortly after the launch, Wealth Professional interviewed Emerge Canada President and CEO Lisa Langley to learn more about the EMPWR program, her thoughts on challenging incumbents in the sustainable fund space, and more.
Wealth Professional: What was the thinking that went behind the new EMPWR ETFs and the EMPWR program?
Lisa Langley: We believe women portfolio managers are an under-utilized resource in investment management. We believe strongly in Diversity & Inclusion and also Sustainability. We felt it best to combine these objectives in a powerful forward-thinking brand with seasoned investment managers ideally well suited to this challenging market environment.
Read more: Fund management will reach gender parity but not for 127 years
WP: The EMPWR program aims to drive greater representation of women in the asset management space while promoting sustainability standards. Can you talk about how it works?
Langley: Each of the EMPWR sub-advisors follows their own ESG formula and they have been advocates for promoting ESG for many years; we want to continue to encourage their development in this area. Emerge is responsible for the sustainability overlay and we monitor the portfolios ongoingly for sustainability and approve all new holdings.
WP: What makes EMPWR different from other ESG and Diversity, Equity, and Inclusion (DE&I)-focused investment products?
Langley: All the EMPWR managers are active managers with a dedicated focus on bottom-up research. They are each savvy stock pickers in their own right and have very disciplined processes. Emerge only offers actively managed portfolios and our sub-advisors have years of experience managing, even through the most difficult market conditions.
Read more: More than half of women choose to invest in ESG businesses
WP: You're going up against some heavy competition in the Canadian sustainable fund landscape, including three of Canada's big banks. Are you nervous?
Langley: No, not at all. Our managers have always had a passion for sustainable investing and they consider it critical to how they run money. Emerge is taking a practical approach to ESG and sustainability. We advocate for fossil fuel companies if they are actively investing in renewables and fostering a future with lower carbon emissions. However, we wouldn't have planes in the sky without fossil fuels, so excluding these without further analysis currently doesn't make sense.
We are very serious about diversity and inclusion. We want to see more than two token women directors. We want to see more women in executive positions and senior leadership roles at companies. Industry ESG databases are often not able to get all the data needed, so we need to use multiple sources to gain a bigger lens. All companies do not pursue sustainability the same way, and I believe Emerge's focus on diversity & inclusion along with sustainability will go a long way.
WP: Some might question the timing of this launch, given the recent challenges sustainable funds and ETFs have been facing both in terms of performance and fund flows. How would you respond to that?
Langley: Emerge is launching a suite of ETFs which sends a message to the industry. We believe the best time to communicate a new message can also be when the market conditions are more challenging. An "all-woman-managed - all sustainable" fund suite doesn't launch every day, and we want to be an example to encourage more women fund managers around the world.
Our investment managers have strong and significant experience and are up to the task. Now is the time for talented managers to navigate this post-pandemic-inflationary market cycle and succeed. The best strategies launch when the markets are their murkiest, and we are confident of the road ahead.